Two of the most well-known names in American racing are Indycar and Nascar. Each has a devoted following, a distinctive racing style, and strengths and weaknesses of their own.
But when it comes down to it, which is better? Indy car or Nascar, everything will be covered as they go head to head in this article.
We'll take a closer look at Indycar vs Nascar, comparing and contrasting the two to help you better understand the nuances of race cars in each.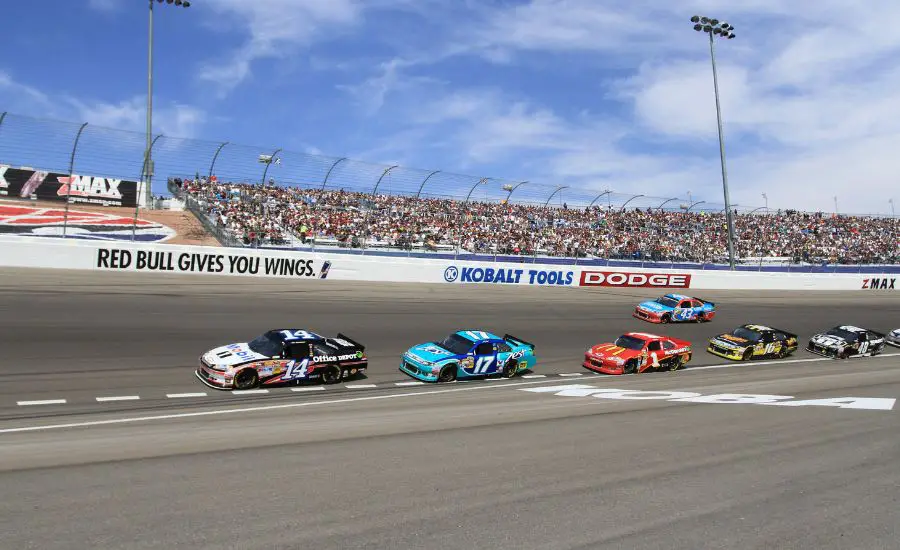 Indy car and Nascar car: overview
The Indy car series is the top open-wheel competition in North America, with competitors from over 11 different nations. Superspeedways, short ovals, road courses, and street courses make up the varied schedule.
Both Nascar and Indy car drivers have both their physical and mental fortitude to the test.
Indicar is the sanctioning organization for the NTT INDYCAR SERIES and INDY NXT by Firestone. 
While National Association for Stock Car Auto Racing (Nascar) is independent and has its headquarters in Florida
The riders who finish in the top three are separated by 10 and 5 points, respectively, while those who rank between 4th and 10th are separated by two points. The riders in places eleven through 25th are separated by 1 point, and the riders in positions 6th through 10th get 5 points.
Because ethanol burns clean, which is used in Indycar, less pollution is released into the environment. The fact that more than eighty-five percent of Indycar equipment is made from recycled or partially recovered post-consumer garbage is pretty interesting.
Like in any other racing sport, the riders taking part in this one concentrate on finishing all the obstacles quickly to win the competition. The first three finishers were separated by less than one-tenth of a second, so the riders must be swift and alert.
There are typically two categories of Indycar and Nascar fans, we have the casual spectator and the enthusiast. The average casual viewer typically enjoys watching major events like the Indianapolis 500. The enthusiasts have an insatiable appetite for speed, thrills, and racing, as well as an unquenchable quest for information.
History of Indy car
The history of Indycar is significant to the sport's die-hard supporters. This is so that we may reconstruct the why, how, and when of one of America's most illustrious racing series.
Indycar has left its mark on the world with a history that extends back to the early 1900s and is filled with ups, downs, twists and turns. History can serve as inspiration, and there is undoubtedly much to be proud of.
Indycar has undergone numerous stages of change as it has grown from its infancy to the lucrative, commercial sport that it is today. Both triumph and glory as well as disappointment and defeat have been experienced.
Both amazing finishes and drivers that fell short of their capabilities have been seen. There is no denying that every tale that has emerged throughout the years has enriched the sport.
Even though American open-wheel racing has a rich and illustrious history, it wouldn't have existed without the early racing pioneers.
However, since the French are credited with initiating the world's love of motor racing, America cannot take claim to have done so. In particular, a Parisian publication called Le Petit Journal encouraged aspiring drivers to compete in the first-ever racing event.
This occasion would inspire drivers from all around Europe to compete and put Europe into an auto racing frenzy for years to come.
It wouldn't take long for people in the racing business in the United States to organize the first auto race there.
Frank Duryea on November 28, 1895, the Thanksgiving Day Chicago Times-Herald race covered more than 53 miles from the south to the north of Chicago (and returned again) in less than 8 hours.
Although many people think of the event as more of an experiment than a competition, it has had a significant impact on IndyCar's history.
The phrase "Indycar" was popularized as a catchphrase for American championship open-wheel racing. The Indianapolis 500 Mile Race, also known as the Indy 500, is one of the most well-known car races in the world and is the inspiration for the name Indycar.
In 1994, the groundwork for Indycar was laid. It acts as the Indycar Series' governing body.
As compared to top speeds, in other motorsports, the Indycar Series is regarded as the fastest. There have been 96 races with a winning margin of under a second in all. At the California Speedway, the fastest race was seen in 2003, with an average speed of 207.151 mph.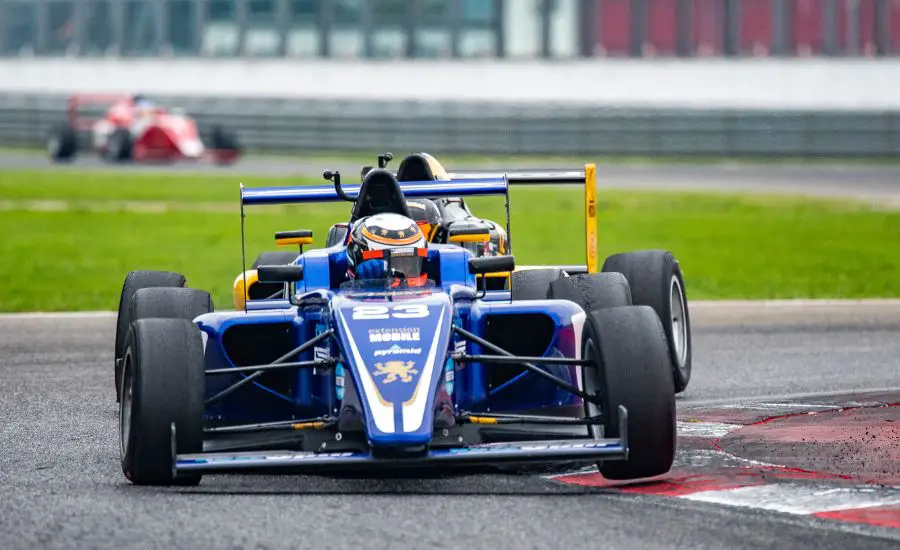 History of Nascar
During Prohibition, bootleggers traveled from town to town racing, which is how Nascar got its start. The Nascar race grew into a massive racing circuit over the following 60 years. The history of Nascar is rich with fascinating stories and is intertwined with American history.
Although the origins of stock car racing truly go back to the days of Prohibition, Nascar was started in 1948.
Creating records for land speed took place frequently in Daytona Beach, which hosts February's iconic Daytona 500 Nascar race in Florida where competitors came together to compete in races to see whose cars could go the fastest. William "Bill" France Sr., who was into business and racing, recognized the importance of promoting and regulating racing.
Car racing originated during the 1920s Prohibition period. Whisky and other alcoholic beverages were shipped to the US in small, quick vehicles.
Racing remained popular after Prohibition was lifted in 1933, and drivers in the South kept moving moonshine. The speed of stock cars also increased, which benefited Daytona's racing scene, as a result of the stock market crash of 1929, Bill France Sr. relocated to the society in 1935.
In 1947, he met with other organizers and racers to propose developing an authorizing organization for the races.
Following this discussion, Nascar was established in 1948 with three distinct divisions: Modified, Roadster, and Strictly Stock.
However, the Roadster class was immediately eliminated due to a lack of public interest.
The first Nascar race, a Modified class race, which consisted of multiple cars took place on February 15, 1948, at the beach-road circuit in Daytona. Although the company's event didn't start until this year, most people think of 1949 as the year when racing underwent its most significant revolution in history.
The inaugural stock car race officially sanctioned by the organization, the Nascar Strictly Stock Series event, took place on June 19, 1949, at Charlotte Speedway in Concord in front of a crowd of not less than 13,000 spectators. Nascar cars had a top speed of about 68 mph throughout the 200-lap race, which covered 150 miles.
Some Nascar drivers were disqualified for installing illegal rear springs, Jim Roper, who participated in a 1949 Lincoln, was given first place.
Indycar and Nascar differences
The Indycar and Nascar have several differences, some of the major distinctions between Nascar and Indycar drivers, rules, and race car are explained below:
Physical appearance
The primary distinction between the two series is that Indycar races are conducted with an open cockpit between cockpits and wheels.
The vehicles are designed for maximum aerodynamic efficiency and are constructed for speed. Although driver and vehicle safety are the series' top priorities, drivers and vehicles are more prone to harm and damage during an Indycar race.
Doors are now open wheels absent, and there is only room for the driver in an Indycar.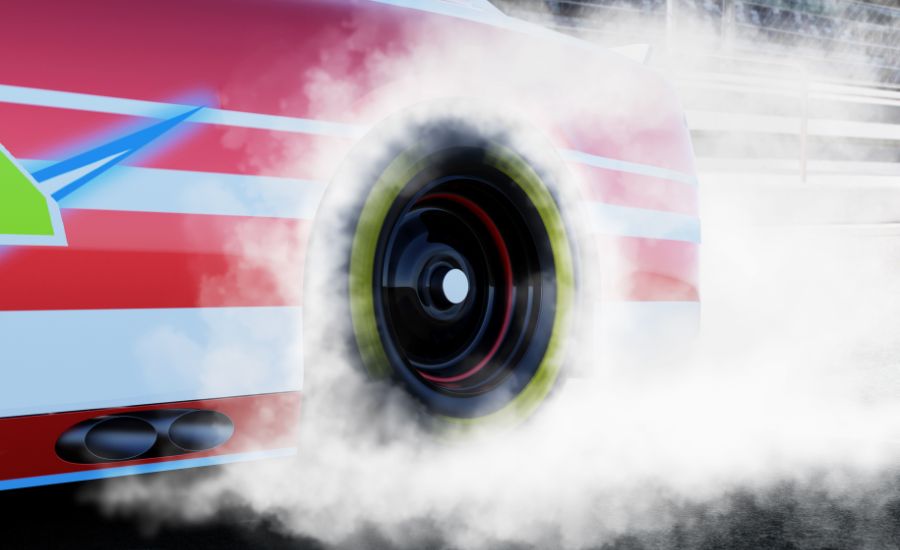 Capabilities
The strengthened stock Nascar cars closely resemble regular sedans police cars. A Nascar car is anticipated to take some bumps and finish the race in fields that are congested.
On unpaved roads, these cars compete in races. The two cars do have differences in seats. A Nascar car doesn't have passenger seats while Indycars do.
Weight
Nascar and Indycar cars differ in weight, Nascar cars weigh 1500 kgs (3300 lbs), while Indycars often weigh 700 kgs (or 1500 lbs). Whereas the Indycar driver sits in the middle of the automobile, Nascar drivers occupy the left side of the race car.
This has a significant impact on the car's center of gravity and cornering speed. Restrictor plates, which are required for a Nascar car, limit the speed they can reach on the circuit.
Chassis and engine
Both the Nascar and Indycar car have distinct chassis. Nascar cars are constructed on a steel sedan-like chassis, whereas Indycars use the Dallara carbon fiber and kevlar chassis, so the two cars function differently depending if it's Nascar or Indycar.
Race
A Nascar race can include multiple stock cars in a field of 40 to 60 vehicles, whereas an Indycar race typically has 33 cars. During a Nascar race, bumps and contacts are permitted since a roll cage is present in Nascar cars.
Nascar and indycar vehicles can withstand bumps because of their massive bodywork. In an Indycar race, no touching is permitted at any moment. Indy cars are more likely to become airborne than Nascar cars because they are lighter and faster.
There are just three oval circuits on the 2022 Indycar Series schedule, one of which is the Indianapolis Motor Speedway.
The types of tracks used for both series' races are significantly different. With a few road races thrown in, oval tracks are where most Nascar races are conducted. The majority of Indycar events take place on road circuits, oval racing is less frequent.
Which is faster: Nascar or Indycar?
Yeah, but not for what you might expect. Talladega and Daytona Superspeedways, which feature ideal banks and lengthy straightaways and can reach exceptionally high speeds, are the sites of Nascar races. But, superspeedways have had to install restrictor plates since 1987, which slows down a Nascar car.
Which is more popular: Nascar or Indycar?
Nascar and Indycar racing series are both extremely popular sports in motorsports
The statistics show that Indycar and Nascar are more well-liked. Nascar events draw 61,000 live spectators, compared to just 40,000 for Indycar events. Compared to Indycar, which averages 1.8 million viewers every race, Nascar car races have a viewership of nearly 10.1 million.
There are a few exceptions to these numbers, though. More than 300,000 people have known to attend major Indycar races like the Indy 500, which is far higher than the 160,000 people who watch the biggest Nascar car races.
Due to the huge audience that watches on TV and online, Nascar car races will always have a bigger overall viewership than Indycar. At major races, Nascar often draws over 10 million viewers from across the globe.
In general, Nascar racing is a bigger sport than Indycar racing.
While Indycar was started in 1996, Nascar was started in 1948. As a result, Nascar already has a 48-year advantage.
The truth is that Indycar finds it extremely difficult to compete with Nascar in terms of popularity. After Formula 1, Nascar is the second-largest motorsport in the world. Indycar is less well-known outside than Nascar, which has been operating for a longer period, draws a larger viewership, hosts more races, and has a longer season.
There are two stock cars and a total of 17 events in the Indycar racing season, which takes place for 5 months. The 40 events that make up the Nascar season are spread out across nine months.
At Indianapolis Motor Speedway, more than 300,000 people are anticipated to attend the Indianapolis 500, which has been run since 1911.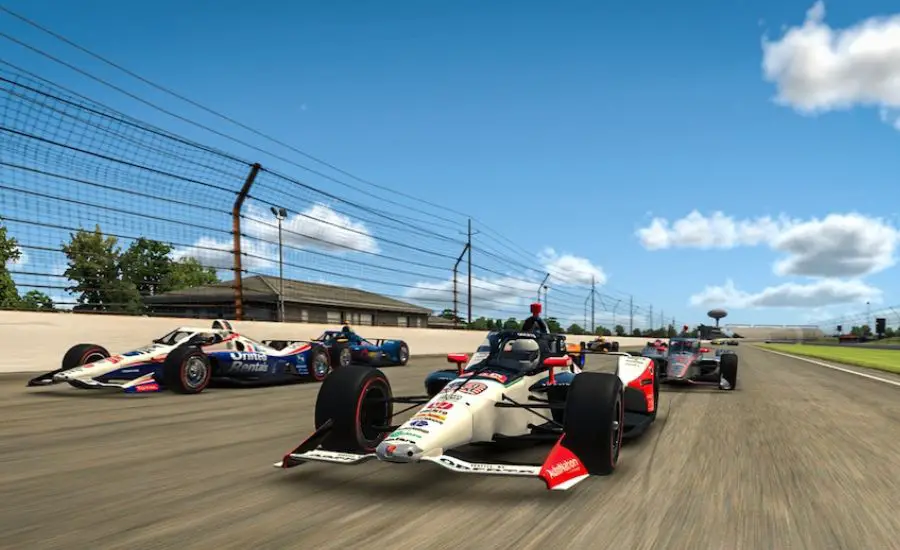 FAQ
Is NASCAR faster than Indycar?
No, Nascar is definitely not faster than Indycar: Nascar cars have an approximate top speed of 321km/h while Indy cars have an approximate top speed of 378km/h.
Which is harder Indy or Nascar?
Nascar and Indycar have extremely contrasting aesthetics, Nascar is more blue-collar so Indy is harder than Nascar.
Is Indy better than Nascar?
Indy cars are better in terms of speed, they weigh less but have a less powerful engine.
What is the difference between Nascar Indy and Formula 1?
Nascar and Indy vehicles differ in weight, a Nascar car weighs around 3000 lbs which slows it down, formula 1 cars weigh around 1600 lbs and Indy cars weigh around 1500 lbs. A 1.6-liter V-6 and a 2.2-liter V-6 power the F1 and Indy race cars, respectively.
Conclusion
It comes down to a personal choice of whether the Nascar or Indycar race is the most prestigious race. Both have advantages and drawbacks, and they both demand a lot of ability and daring to compete.