Apart from the fun aspect, go-karting has a competitive racing scenario many people are unaware of. Many F1 drives today started their journey on a go-kart track. So, if you are an avid go-karting lover and want to take it seriously, this article is for you. Below I have discussed every possible aspect of getting into professional go-kart racing. So, without wasting any time, let's get to it.
Is there professional go-kart racing?
Profession go-kart racing has been flourishing all over the years for decades. For aspirational motorsports drivers, these go-kart races are the place to prove their skills and pave their way to formula one racing.
If you ask around your local go-kart facility, you'll find someone who can direct you to the immersive world of professional go-kart racing. Though these racers have way less exposure than other big names in motorsports, they are very much fun and a great chance to witness future formula one drivers.
Professional go-kart racing leagues
There are tons of professional go-kart racing leagues around the world. While some international, national, and regional championships are getting more popular daily. You'll be surprised that these racing leagues are sanctioned by CIK and FIA, the same bodes that authorize leagues like F1 or World rally championships. These leagues are divided mainly by the engine power and the driver's age. Below I have discussed some of the national and international racing leagues you can participate.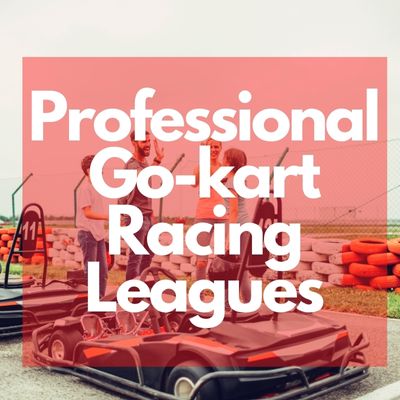 KF1
KF1 is the ultimate dream for go-kart racers. This prestigious race is sanctioned by a combined effort from CIK and FIA. Previously, it was known as Formula A, where drivers used 100 cc engines for the races. Now, the name is changed to KF1 with 125 cc engines.
This league is considered the last stage before stepping into car racing. To participate in KF1 racing, drivers must pass KF2 and KF3 categories. Many KF1 winners in the past had become F1 champions later.
KZ1
KZ1 is another European go-kart racing league for adults that CIK-FIA sanctions. Previously it was named Formula C. In terms of regulations, this racing league has many similarities with KF1. However, KZ1 has a regional and international version.
While European participants race in the KZ1 European championships, the international ones have racers worldwide. Drivers must pass KZ2 and KZ3 leagues before participating in the KZ1 league.
European Super-kart Championship
The name super karts are enough to make a separate appeal for this league. However, what separates this championship from other traditional go-kart leagues is the super karts. These karts have a complete aerodynamic body kit. Underneath that kit, they also have a more powerful 250cc 2-stroke engine.
Again, this is another CIK-FIA sanctioned racing league. Every year across Europe, the Super-kart Championship is held as a combination of multiple events.
Karting World Championship
KWC is the oldest and flagship go-kart even in the world. Go-karts were invented in 1956, and CIK-FIA has organized this massive event since 1964. Unlike the other championships I mentioned earlier, Karting World Championship is an international event of various races held in different parts of the world. It has an adult category as well as a junior category for younger drivers.
How to get into go-kart racing for adults?
Entering into go-kart racing is pretty straightforward. A local karting facility is a good starting point to start to go kart racing. These tracks have high-quality tracks with fast karts. You can participate in races with friends, families, or other participants.
There goes the casual racing. Now, after that, if you are confident enough to continue professionally. Then, you can start participating in the local and regional tournaments. But, first, ensure you have enough skill to stand the long hours, high pressure and speed of professional go-kart racing.
Apart from the facilities, official tracks held this type of professional kart race. If you have one nearby, you can visit and drive there for a specific entry fee. This way, you'll know about the tracks of professional kart racing. Additionally, knowing the track beforehand will give you an upper hand in the race.
How Expensive is Kart Racing?
The cost of professional go-kart racing is entirely different from your fun go-kart rides at facilities. However, if you are determined you want to get into go-karting professionally, you should be strapped in to invest money. Several aspects cost you money.
Cost Breakdown of Professional Go-Kart Racing
Go-kart: For starters, you'll have to buy a kart first. A decent professional quality kart can easily cost you more than a thousand bucks. If we look at the highest level championships, those karts easily cost up to $10000. Usually, those karts are custom built and have a better engine. Just deep pocket won't cut it here. You'll also require extensive knowledge about go-karts.
Protective gears: Then comes the cost of buying protective gear. Not only will these protect you from accidents on the track, but you cannot participate in professional go-kart races without protective equipment. These protections will easily cost you a couple of hundreds of dollars. There goes the initial cost of starting, or you can say the one-time investments.
Replacement parts: On top of these, there are some extra costs too you need to address. For example, some parts wear out frequently when you are professionally going-karting.
Those parts include the steering column, axles, and tires. Tires, over time, lose traction. A decent set of tires will cost you around $100. Due to the extreme nature of professional go-kart racing, drivers often need to change their tires.
Fuel Cost: The fuel cost is a massive consideration too. You'll have to allocate a couple of hundred bucks from your budget for that purpose.
Entry fee: Every professional go-karting race held around the USA has its entry fee. So, depending on the championship, you'll have to pay race-wise or for the whole season once.
License: Lastly, we have the racing license fee. No centralized license exists, and every championship has a particular license requirement. If you add the medical checkup with the permit, the cost can easily hit $1000.
How Fast Do Professional Go-Karts Go?
Professional go-karts can be crazy fast. So, before you head into professional karting, you should know what you are getting into. Your traditional go-kart facility karts typically have a top speed of 30 MPH.
So, looking at that number, you are making a big mistake if you plan to go-kart professionally. At the highest level, professional super-karts can easily hit a top speed of 150 MPH, which you might not be familiar with even with your regular vehicle. There are various classes of go-karts used at different professional levels.
Usually, the most basic go-karts for competitive racing are the 125 cc TaG class or 125cc Shifter class. Their speed can range anywhere from 70 – 110 mph. Finally, the highest 250 cc super-karts come at the very end with their crazy top speed. Most drivers riding this 250 cc beast are aspiring motorsports racers at this level.
Professional go-kart racing salary?
As you have seen before, getting into go-kart racing can cost you a hefty sum of money. So, in return, you might want to know about the return if you can make it as a professional go-kart racer in the future. In professional go-karting, you'll start earning money at a later stage. When you first start, it's about investment and making your way to the top. As you participate in club-level races, there is no price money or salary. Instead, you have to pay the entry fee.
Money starts to pour in once you win national and international championships. There is no fixed salary most of the time, and most incomes come from the prizemoney and sponsorship. These championships offer prizemoney of anywhere between $1000 to $20000.
But the prize money is significantly lower if you cannot secure first place. Also, there is no guarantee that you will win races every time. So, you should focus more on getting sponsorships, which will pay you way more than prize money. Having good social media numbers can significantly help get sponsors under the belt. These sponsors will pay you and carry the related expenses for representing their brand.
Unfortunately, professional go-karting is not even close to any other motorsports in terms of profitability. So yes, you'll earn money at the top. But after reinvesting into your go-kart and related expenses, it's tough to make your career profitable. However, you should come here if you use professional go-karting as a stepping stone for other motorsports.
From where can we take professional go-kart racing training?
Right now, there is no fixed school or training center to train you in go-kart racing. Skills necessary from training come from years of practice, and that's something you cannot learn from training without prior experience.
Typically, local kart facilities don't provide any practice package, let alone training on the professional aspects of go-kart racing. However, if you are lucky enough, you get some primary training from your local motorsports park.
Unfortunately, however, the number of kart racing schools is very limited in the US. These facilities have different levels of training programs. Driving lessons, techniques, race strategies, and kart calibration, these schools train a race on every possible aspect of professional go-kart racing.
How do I get my child into go-kart racing?
There was a time go-kart was strictly considered a sport for adults. Now that time has gone by, even kids no older than 10-13 years old are participating in go-kart racing. It is the perfect age to get your kid into go-kart racing. They can learn about competitiveness, safety, coordination, and the value of practice through go-karting.
Safety is one of the parents' biggest concerns about their child's go-karting. Well, there is no need to worry as most karting facilities offer kid's karts with easier control and capped top speed. There are double seaters too to enjoy a race driving with your kid.
As the guardian, you must ensure the safety of the kids. Make sure your children are not afraid of riding go-karts. Any unexpected accidents at the beginning can heavily discourage your child from pursuing go-karting ever again.
You can start by taking your children to your nearest karting facility. Spectating is free in most facilities, and when your kid sees how exciting and fun go-karting is, they will want to participate willingly. However, as the parent, you have some added responsibilities too. Ensure the karting facility has the right karts and protective measures for your kids.
You can buy your children their separate protective gear. This way, they will be more interested in go-karting. If you have any questions or security concerns, don't forget to as the track management about it before you let your child race there.
Professional go-kart racing in South Africa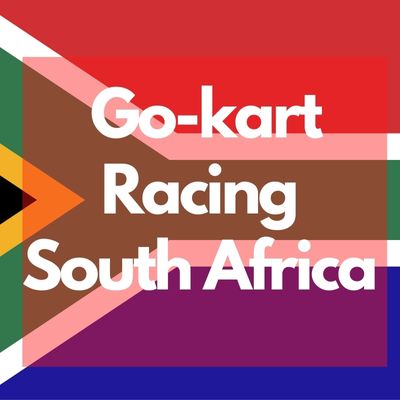 Go-karting in South Africa is no less popular than in the rest of the world. Over the years, South Africa has developed a sound infrastructure of different go-karting leagues that ultimately leads to the South African kart championship. If you look nearby, you'll notice several go-kart tracks registering drivers for regional titles.
These championships have different age groups starting from 5 to 32 drivers. Gauteng Kart Championships. KwaZulu-Natal Kart Championships and Western Province Kart Championships are some of the most popular regional professional go-kart racing leagues in South Africa. Once you win these regional leagues, you are then promoted to participate in national championships.
Conclusion
That's a wrap for today. I hope my article was helpful enough to give you some idea about the ins and outs of the professional go-kart racing industry. As you have seen, getting into professional go-kart racing is not a challenge. If someone has the necessary skill, they can quickly get into go-kart racing. Now that you have this exciting door open in front of you to race in your favorite sports as a professional, it'll help you advance towards professional car racing.