Popular Go-Kart Tracks in Vermont are-
Vermont Shifter Karts
Pioneer Valley Karting
Adventure Family Fun Center
Runway Fun Park
Vermont is a state mixed with myth and reality, a place thousands of visitors visit for the beautiful landscapes and history. However, if you want to change things as a visitor or as a local, go-karting can be a great way of doing that. As Vermont doesn't have a lot of go-kart tracks, I have added a few options nearby and made this list of the best go-kart tracks in Vermont
1. Vermont Shifter Karts
City: Williamstown
Type: Outdoor
Track: Singletrack
Type of karts: Pre-owned karts
Age and height requirement: 7 years old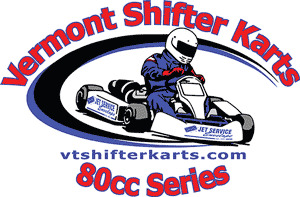 Track facility
Vermont Shifter karts is a track that's a little different from your conventional go-kart track in Vermont Instead of racing packages, this track only offers practice sessions and arranges races and championships where drivers of various ages can participate. This track can be an excellent opportunity if you want to get into professional go-karting. All the results from races are published on their website. You can also arrange races with your friends here.
Track breakdown
The track here is nothing special but should give you enough challenge to test your driving skill. The track is short, but distinctive corners and speedy straights add to the excitement of the overall go- karting vermont experience. Small tracks like this can be a great way to learn lap traffic control if you are an aspiring go-kart driver.
Go-karts As I said, this track is for practice and races only, so there are no rental karts available here; you are only allowed to drive here if you own an 80 cc kart. Different types of 800 cc karts are categorized for different skillset and driver ages. You can visit here with your kart and see where you fit in. In addition, there are options for additional and alternate karts based on various circumstances.
Hours of operation
Tuesday – Friday: 9:00AM – 5:00 PM
Saturday: 10:00 AM – 2:00 PM
Sunday – Monday: Closed
Contact
Telephone: (802) 839-0486
Pricing
2. Pioneer Valley Karting
City: Hatfield, MA
Type: Indoor
Track: Singletrack
Type of karts: Sodi GT5 karts
Age and height requirement: 8 years old and 48″ tall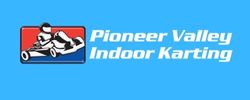 Track facility
Only a few hours of drive from Vermont, Pioneer Valley karting is one of the best go-kart tracks in Vermont. This karting facility offers to arrive and drive packages for every age and skill set. So, if you want to come here as a group, you are welcome to join. This facility also takes safety very seriously, instructing you with safety videos before races and safety equipment. You can also rent the facility for events and parties.  
Track breakdown
The track at Pioneer karting is impressive with considerable length as an indoor kart. It'll give you enough room to get the best of the high-performance karts Pioneer karting offers. The track is pretty technical, so even the most experienced driver will experience the challenge.
Go-karts
Go-karts are one of the most attractive aspects of Pioneer karting. This track takes its rental karts seriously and provides a fleet of Sodi GT5 karts. These karts equipped with 6.5 hp engines should offer you the adrenaline rush you have been searching for with a top speed of 50 mph; these karts are one of the fastest go-karts in Vermont.
There are also karts for junior drivers, which can top a speed of 25 mph with a 4.6 hp engine. So, the capped top rate alongside safety harness, bumper and other safety features make junior karting extremely safe at Pioneer Valley karting.
Hours of operation
Monday – Thursday: 11:00 AM – 10:00 PM
Friday – Saturday: 11:00 AM – 11:00 PM
Sunday: 11:00 AM – 8:00 PM
Contact
Email: ryan@pioneervalleykarting.com
Telephone: (413)446-7845
Pricing
3. Adventure Family Fun Center
City: Queensbury
Type: Outdoor and Indoor
Track: Double track, 1000 foot
Type of karts: Electric karts
Age and height requirement: 58" tall and 16 years tall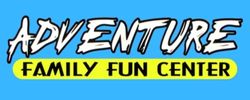 Track facility
Go-karting can be much more enjoyable if you can also enjoy more entertaining activities under the same roof. Adventure Family Fun Center aims to provide you with precisely that.  Even if we look at the karting facilities here, this is one of the few that offer indoor and outdoor karting.
Alongside karting, you can enjoy paintball, laser tag, arcade, bumper car and drop tower at this place. Typically, the karts are available for arrive-and-drive. However, if you plan to visit with a group, the facility advises you to call and make sure sports are available.
Track breakdown
As I said, there are two tracks at the Adventure family fun centre. While the outdoor track is the primary one with a length of thousand feet, the indoor one is no less impressive with competitive turns, hairpins and straights. Even when the weather doesn't permit, you can be sure to enjoy karting on the indoor track. 
Go-karts
I wouldn't say the karts at Adventure family fun centre are the fastest, but they have enough power under the hood to make an enjoyable riding experience. The karts are electric to keep things environmentally friendly and safe without compromising the fun aspect. There are double-seater karts too, which parents can drive to company their kids.
Hours of operation
Thursday: Closed
Friday: 3:00 – 9:00 PM
Saturday: 11:00 AM – 9:00 PM
Sunday: 12:00 AM – 6:00 PM
Monday (Columbus Day): Closed (Hours might differ)
Tuesday: Closed
Contact
Pricing
Single Rider – $8.50/ 5 min race
Passenger – $2.00/ 5 min race
4. Runway Fun Park
City: Swanzey, NZ
Type: Outdoor
Track: Singletrack
Type of karts: Electric karts
Age and height requirement:
Track facility
Runway Fun Park is your best bet if you are willing to take your karting experience to the next level. This place is a full-blown amusement park where you can enjoy various activities with your friends and family alongside go-karting.
There are kiddie coasters, merry-go-round, mini golf, scrambler, tilt-a-wheel, train etc., to make your day as memorable and fun as possible. Besides, this go-kart track in Vermont is located conveniently alongside a food court to enjoy your favourite meal and drinks.
Track breakdown
The track at Runway Fun Park is an outdoor one with decent length. So often, amusement parks put less emphasis on their karting department, but Runway is entirely different. The track is fantastic and challenging enough to put your driving skill to the test. There are turns, hairpins and straights where you can go up to the speed and overtake your opponent safely.
Go-karts
Just like the track, the karts at Runway Fun Park are also decent for an amusement park. This park has a massive fleet of electric karts, single and two-seaters. Some people might have loved seeing gas karts, but the electric karts keep things safer and more environmentally friendly for visitors. The karts have decent speed, and if you are concerned with your kid's safety, the double seaters allow you to drive with your kids and overlook their experience.
Hours of operation
Saturday: 12:00 PM – 9:00 PM
Sunday: 12:00 PM – 8:00 PM
Monday – Friday: Closed
Contact
Telephone: 207-321-8836
Pricing
Final Thought
That's a wrap for today. I hope my best go-kart tracks in Vermont review will help you get an extensive idea about the karting options available in Vermont or nearby. As you can see, there are different types of go-karting tracks, and you can visit any of them according to your priority.
For example, if you like severe karting and own a kart, there are options like Vermont Shifter karts. On the other hand, if you want an overall fun package, you can visit Runway or Adventure family fun centre.