The focal point of this article is to delve into the power units that drive the Haas Formula One team and how it contributes to their competitiveness in the highly competitive sport of Formula 1.
We will also delve into the details of the Ferrari's power unit, the engine supplier for Haas, and its impact on the team's performance in the sport.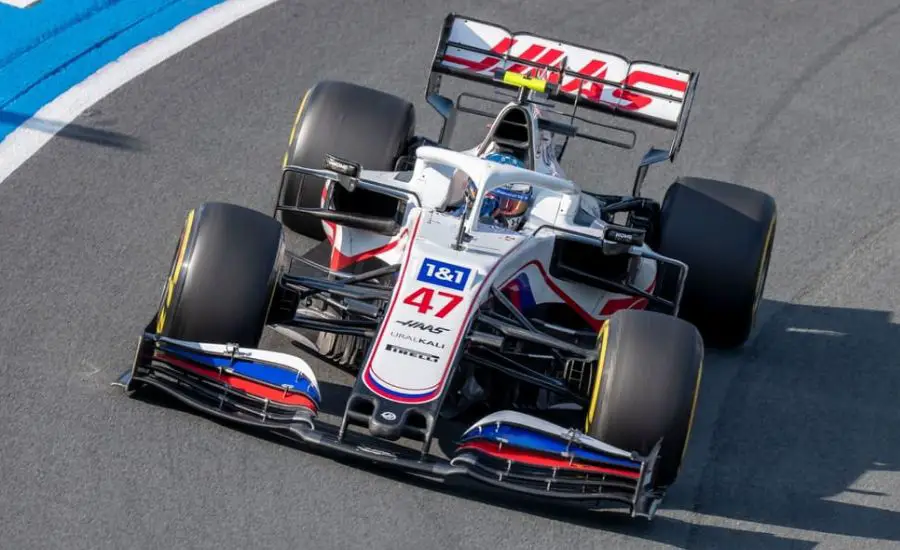 Haas F1's dependence on Ferrari power unit
Haas F1 is the only American team in F1, since its inception in 2016, that has employed the Ferrari power unit as the backbone of its car's performance. Haas F1 team owner Gene Haas has a durable relationship with title sponsor Rich Energy and Ferrari, which has its main headquarters in Maranello, Italy, not far from Haas Automation's European headquarters.
Haas team is relatively new in Formula One, having made their debut in 2016.
They were founded by Gene Haas, who owns a successful NASCAR team in the United States. The current team principal of the Haas F1 Team is Guenther Steiner. He has been with the team since its inception.
Collaborating with Ferrari has been a clever move for Haas F1, given that the Ferrari engine is renowned for its exceptional power and dependability in the world of Formula 1.
Ferrari's rich history and numerous constructors' championships in Formula 1 have made them a trusted and reliable engine supplier for the Haas F1 team.
The role of engine suppliers in Formula One: comparing Ferrari and Mercedes
In Formula One, engine suppliers play a crucial role in a team's success. The collaboration between Haas F1 and Ferrari has been a vital aspect of the team's success on the track, with Ferrari's engines playing a crucial role.
On the other hand, Mercedes has dominated the sport since the introduction of their own engine hybrid era in 2014, winning every championship since then.
The Mercedes's best engine is renowned for its remarkable power, reliability, and efficiency, and several teams in the world of Formula One, such as McLaren, Aston Martin, and Williams, rely on the Mercedes engine as their power unit supplier.
Their engines are widely recognized as some of the most dominant and dependable power units in Formula One. Since the introduction of the hybrid era in 2014, they have secured every championship title, and multiple teams in the sport rely on Mercedes as their engine supplier.
When it comes to engine performance, there are many factors to consider, including power output, reliability, and fuel efficiency. Ferrari and Mercedes have invested heavily in research and development to make their engines as efficient and powerful as possible.
However, the engine freeze in F1 means that teams cannot develop their own engines or switch engine suppliers easily. As a result, the choice of engine supplier is critical to a team's success.
The close bond between Haas Formula One team and Ferrari, coupled with the team's proximity to Ferrari's engine department in Maranello, Italy, has granted them the ability to fine-tune Ferrari's power unit to cater to their requirements.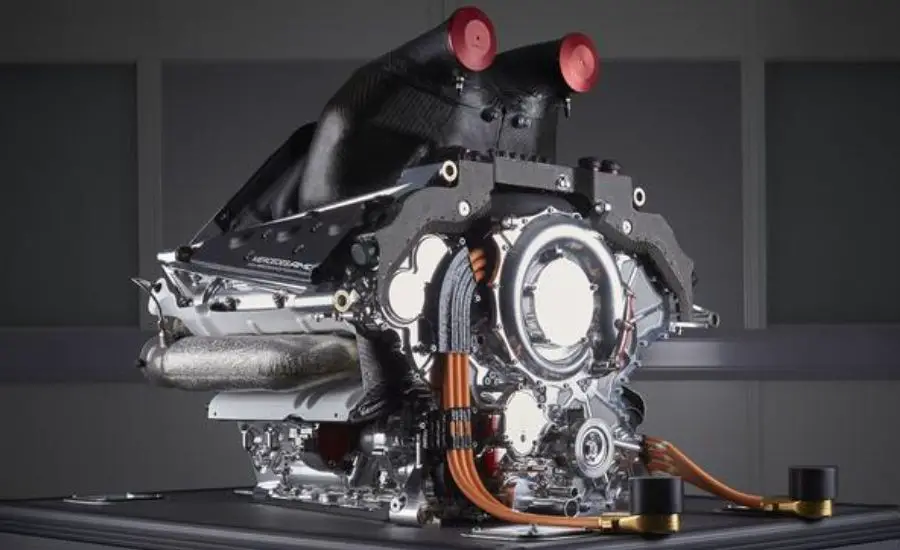 Red Bull vs Haas F1: Engine Wars and Championship Ambitions
Red Bull's involvement in Formula One has been significant, as the team has won multiple championships over the years. However, Haas F1 relies on Ferrari engines for its performance on the track.
While Red Bull uses Honda engines as their power unit supplier, they have been known to push their engines to their limits in pursuit of victory.
Red Bull's advisor, Helmut Marko, has praised Haas F1 for their impressive debut season, but it remains to be seen if they can catch up to the top teams in the sport. But we can still hope to see Red Bull humiliated in the foreseeable future.
Ferrari engine: the backbone of Haas F1's success
Haas F1's success in the sport has been largely attributed to the use of Ferrari engines. In the 2020 season, Kevin Magnussen and Romain Grosjean drove with power units supplied by Ferrari, solidifying the team's reliance on the Italian manufacturer for their performance on the track.
The reliability of Ferrari's engine is not to be underestimated, as the Haas Formula One team was able to complete races without any engine-related problems. This is a clear indication of the high quality and durability of the Ferrari engine.
The Ferrari-powered cars retired only twice in the previous season, both due to accidents and not engine problems.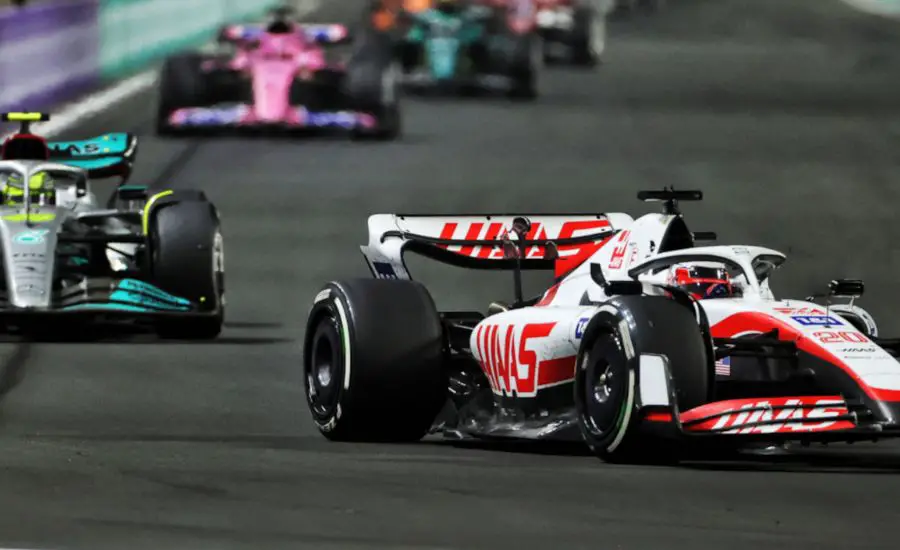 Ferrari engines: The heart of the Haas F1 cars
Haas Formula 1 team relies on the Ferrari 065 engine to power their cars. To ensure maximum performance and reliability, the Department of Engines at Haas F1 works closely with engineers to optimize the Ferrari engines. With this collaborative effort, the team is set to achieve even greater success in the foreseeable future
Haas F1 team is not the sole Formula 1 team to use Ferrari engines. Another Ferrari customer team is Alfa Romeo, formerly known as Sauber. Nonetheless, Haas F1 has a distinct bond with Ferrari as they have their own engine department at their Banbury factory in the UK, solely dedicated to working on Ferrari power units.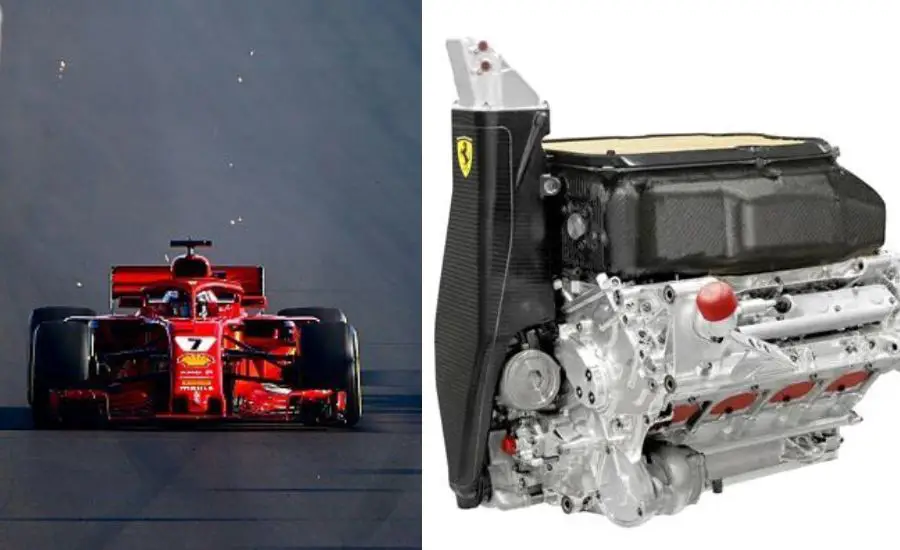 Haas F1's Strong Start to the 2022 Season at the Bahrain and Monaco Grand Prix
Haas drivers had a solid start to their debut season in 2016, with double points finish in their first race in Australia. Drivers Romain Grosjean and Esteban Gutierrez finished 6th and 11th, respectively, earning the team a total of eight points.
Throughout the season, Haas Team continued to impress with their strong chassis development and consistent performance.
They secured another finish with double points in the Bahrain Grand Prix, with Grosjean finishing 5th and Gutierrez in 8th.
However, the team faced some challenges during the Monaco GP, where they struggled to find the right setup for the street circuit. Both drivers failed to score any points, finishing outside of the top ten.
Despite the setback in Monaco, Haas F1 continued to make progress throughout the season and finished 8th in the Constructors' Championship, ahead of more established teams such as Renault and Sauber.
Their success caught the attention of Red Bull's advisor Helmut Marko, who praised the team for their impressive debut season. He also expressed his belief that Haas F1 Team's partnership with Ferrari was a key factor in their success.
Overall, Haas F1 Team's debut season was a promising start for the American outfit, and they have continued to build on their success in the years since.
Haas F1 team and their connection with Italy
Haas F1 Team's collaboration with Ferrari extends beyond their own engines. As an American team, Haas F1's distinctive feature is having its primary base situated in the UK, with a secondary facility in the US.
However, the team's Italian connection runs deep, with team owner Gene Haas having a long-standing relationship with Ferrari President Sergio Marchionne.
Haas and Marchionne teamed up to create the now-defunct Haas CNC Racing team, which competed in NASCAR before Haas leaped Formula One. The team's affiliation with Ferrari was a natural fit, given Haas' background in precision machining and engineering.
The Italian influence can also be seen in the team's livery, which features the red, black, and white colors associated with Ferrari. The team's drivers have also included Italian drivers, such as Romain Grosjean and Antonio Giovinazzi.
In addition to the partnership with Ferrari, the Haas F1 has also collaborated with Italian engineering firm Dallara, which provides the team with its chassis.
Dallara has a rich history in motorsports, having designed and built cars for a variety of racing series, including Formula 3, Formula E, and IndyCar.
The Italian connection has certainly played a role in the Haas F1 team's success, particularly in their early seasons. In 2018, the team finished fifth in the championship of constructors, ahead of more established teams such as McLaren and Force India.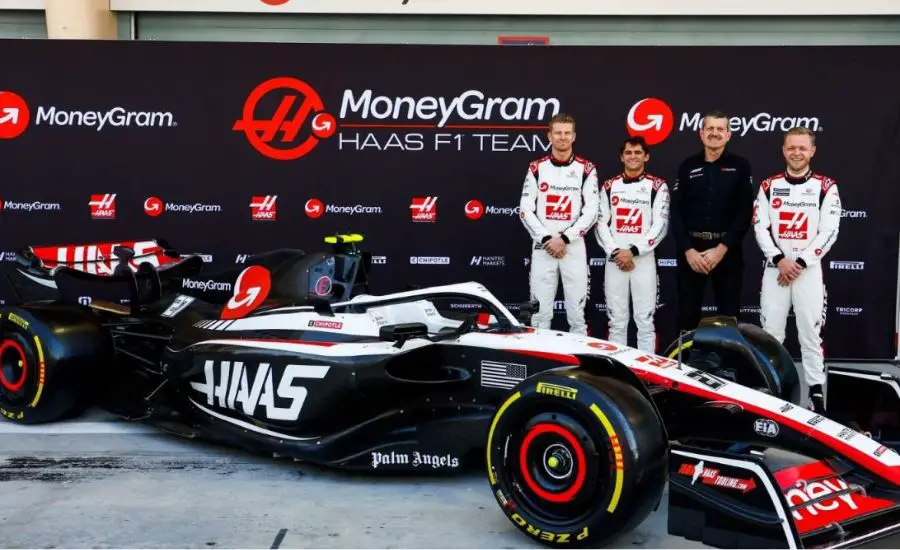 FAQ
1. Does Haas use Ferrari engine?
No, he doesn't use Ferrari engines. While the Haas F1 has a technical partnership with Ferrari, considering the Ferrari's engine freeze, they currently use engines supplied by American team manufacturer, and fellow Formula One competitor, Chevrolet. But things may change in the foreseeable future.
2. Which F1 teams use Honda engines?
Two teams currently use Honda engines in Formula One – Red Bull Racing and Scuderia AlphaTauri.
3. What engine does Alfa Romeo use in F1?
Alfa Romeo currently uses Ferrari engines in Formula One. The team has a partnership with Ferrari, which includes the supply of engines and other technical components.
4. What engine does Aston Martin F1 use?
They are formerly known as Racing Point currently use the Mercedes engine in Formula One. The team has a close technical partnership with Mercedes, which includes the supply of engines, gearboxes, and other components.
Conclusion
The decision by Haas F1 to partner with Ferrari has proven to be a wise one, as the Ferrari engine has been the backbone of the team's success. It has enabled them to compete with other teams and score points in several races.
Since the engine freeze in Formula 1 prohibits teams from developing their own engines or switching engine supplier easily, the Ferrari power unit is crucial to Haas F1's future success.
While other teams such as Mercedes and Red Bull dominate the sport, Haas F1 has demonstrated that they are a team to be reckoned with, thanks to their close relationship with Ferrari. The future looks bright for Haas F1, and with continued collaboration with Ferrari, the team is poised to achieve even greater success in the coming years.