Having a go-kart does not mean that you can freely drive on the street with it. Go-kart is prohibited in public places such as parks, public streets, or sidewalks. To get the most out of your go-kart, you need to have a better idea of where you can legally drive it!
If you are looking for places where you can go-kart legally, you should read and follow your state's laws.
Go-karts can be divided into several categories: off-road go-karts, racing go-karts, children's go-karts, slow go-karts, etc., each of which has its own rules of use.
Rules and regulations may vary depending on the type of go-kart you choose to race track and the state you live in. However, some places are reserved for go-kart and racing. Let's take a closer look at some of them.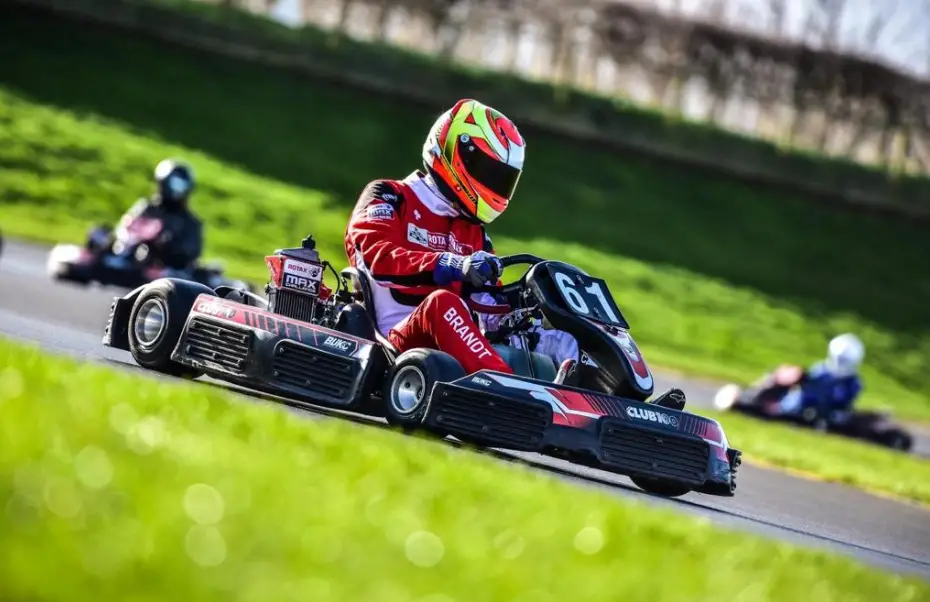 7 best places to go-kart
1. Indoor karting tracks
Indoor karting tracks – are one of the most popular places for a go-kart. The reason is that it is possible to go-kart on the street in any weather. While professional outdoor kart racers don't mind extreme heat or extreme gloom, casual go-karters prefer to spend their time inside.
Indoor go-kart tracks are also places to go go-karting, as the facility is often managed, and you can rent the best safety equipment and go-karts. At your local race track, there is everything you need to enjoy racing with friends and family.
While waiting for the race, you can relax in the waiting area, and order something to eat or drink at the food station. In some racing locations, there are even normal cafes or even restaurants. Just make sure that you don't drink alcohol before the race; you will not be left behind.
And the last advantage of the covered track — is the electric go-karts. Most indoor sports facilities prefer electric go-karts because they are quiet and produce a lot of noise compared to gasoline-powered go-karts. I like the smell of exhaust gases, but most people don't, so this is an ideal place for them.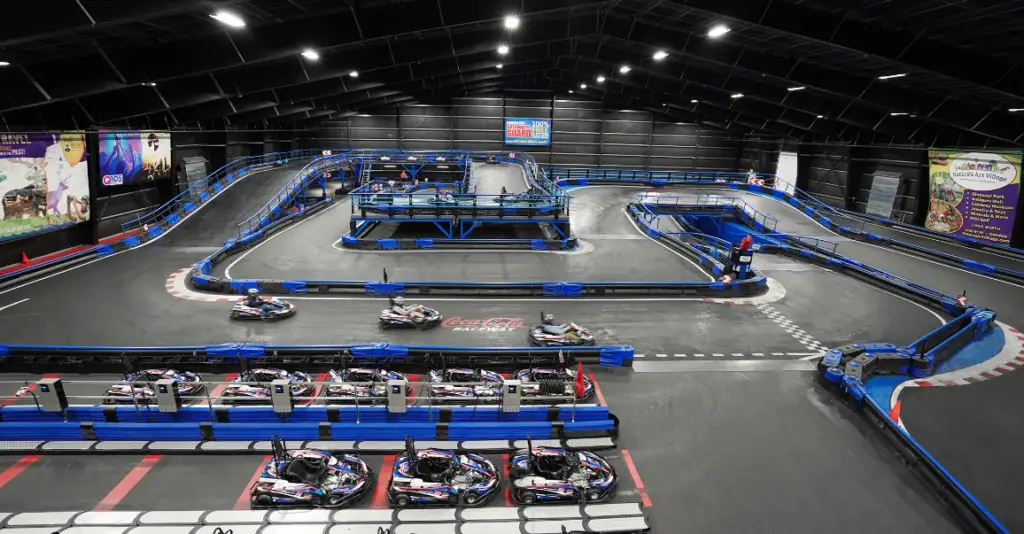 2. Outdoor go-kart track
The next best place to race go-karts is an outdoor karting track. The main advantage of outer tracks is that they are generally longer than inner tracks. You can even use this circuit for regular cars, subject to availability in your area and their racing policies.
If you own a go-kart, outdoor race tracks are the best. Your go-kart does not have to face a particular direction or follow any particular regulations. You can drive almost anything you want.
But the downside is that these facilities are mostly unmonitored or actively managed, so you'll need to bring your own safety gear. You should also respect the other racers on the course and hope they show you the same respect.
Another disadvantage of outdoor karting track competitions is that the courses are usually remote and not close to an urban area. Usually, you have to drive an hour or more to reach these facilities. And when you're there, you don't have access to cafes and restaurants.
I think open-air driving is a lot of fun because it gives you a real sense of racing. The smell of gas fumes, burning tires, higher speeds, and weather conditions cannot be reproduced in the building. It is an authentic experience that can only be felt outside.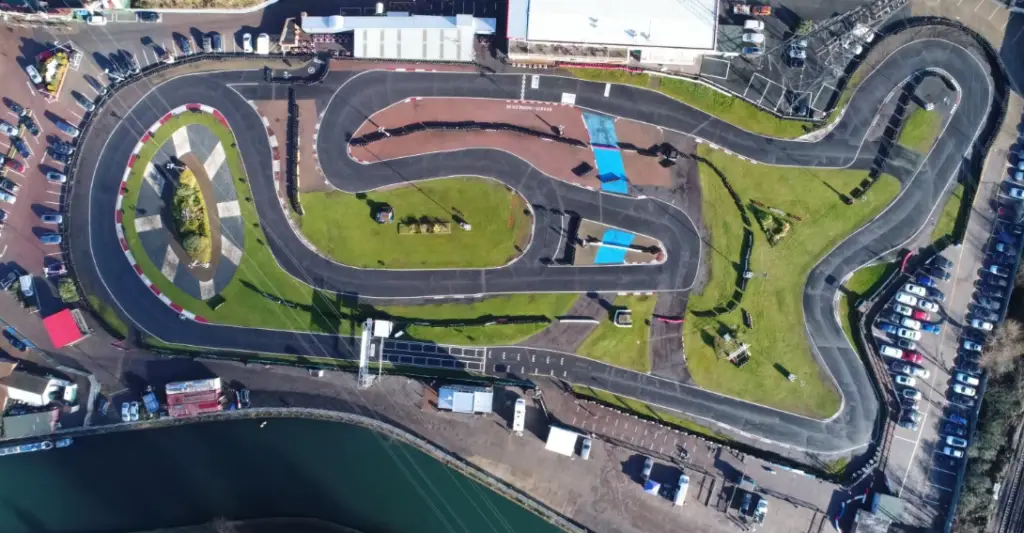 3. Private property
The most common option is private ownership. No state jurisdiction will deny you the ability for racing go-kart on a private track with a sling if you have permission from the owner!
The main advantage of this option is your freedom to practice the basics. You can choose to drift, hike or ride a horse while enjoying some alone time!
You can always invite a group of friends and have a fun group activity without time limits and external rules. Best of all, if you're using a seat that's already available, you'll save on travel costs to official race tracks.
However, the biggest problem is that there is not enough space. Not everyone has access to a track big enough for g0-kart.
The whole routine may become monotonous over time. So, even if you have the perfect spot, remember to shake things up a bit and take your go-kart to other routes as well.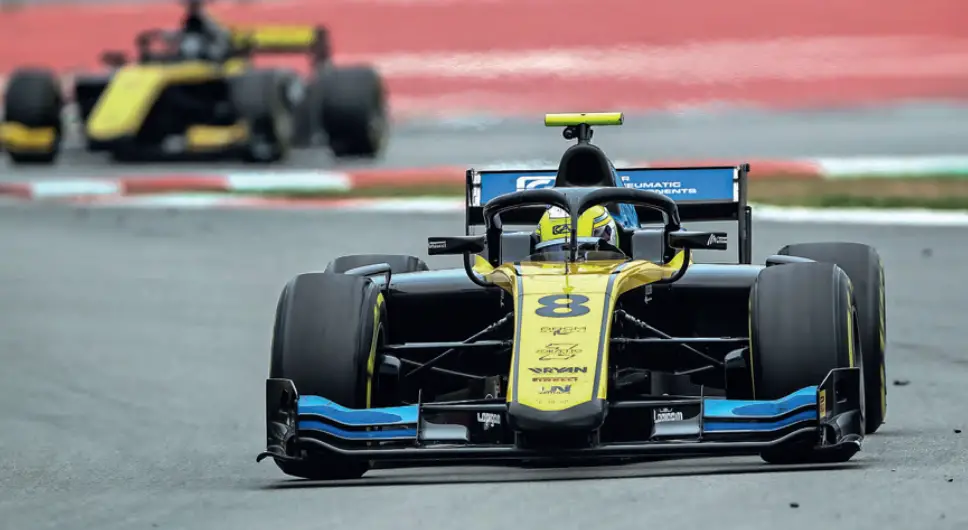 4. Dirt trails
One aspect that sets the dirt trails apart from the others on the list is the scenery. Most of these routes are mountainous, and I really enjoy climbing the White Mountains in New Hampshire.
Another advantage of dirt trails is the length of the path. It can be several miles long and take most of your day. You don't go through the same route more than once.
Usually, you cross paths once. You can also stop and rest, and have a picnic if you wish. You don't have to rush.
The rough terrain and challenging obstacles can be a good choice for those who like a little more excitement while driving. The disadvantage of dirt trails is that you must have your own go-kart, and in most cases, it has to be four-wheeled. Four wheels are ideal for this type of terrain.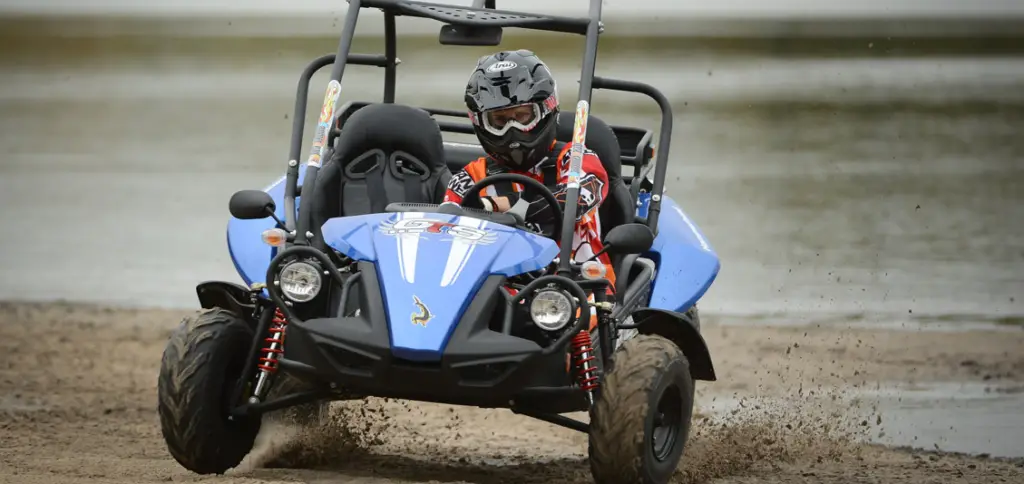 5. Dirt tracks
Dirt tracks are also very popular destinations for racing karts. If you don't know what it looks like, think of it as a cross between an outdoor go-kart track and dirt trails. Mud buggy tracks are basically normal race tracks, but do not use asphalt or artificial turf. Instead, they have a layer of soil.
Dirt track racing can be a lot of fun and can be done on regular go-karts or off-road karts. If you are driving a regular cart, it is recommended that you use a special cart instead of a regular cart. This is because the cart must be thoroughly cleaned later.
Some off-road facilities are fully serviced, so you can rent a camper while wearing protective gear. Some come complete with cafes or restaurants and are ideal for families.
One of the most exciting parts about dirt racing is that the surface is very different from asphalt. Instead of maximizing traction, it slips through chanks and corners.
It's so fun and refreshing, but it can get a little dirty. So if you decide on a go-kart, don't forget to bring new clothes.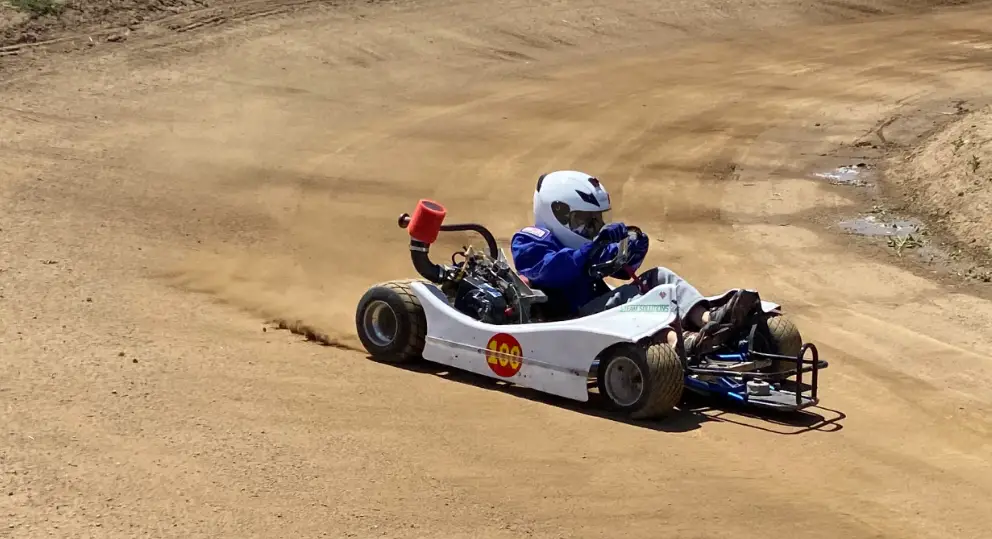 6. Off-road go-kart
We can talk about the feel of race tracks, but nothing beats the wild adventure of dirt tracks. Just you and your gang drive your karts on rough and open terrain in incredibly challenging conditions!
The off-road go-kart experience is unmatched! People who love desert safari or mountain biking will definitely appreciate it.
It will surely give you an edge in terms of drifting, driving, and handling skills. While you may not experience the competitive energy of a commercial circuit, this trip is sure to be one to remember!
A major setback for this option is your go-kart model. A normal car cannot withstand long journeys or the rough terrain of deserts and mountains.
You should have access to karts with more powerful engines and aggressive tires. The brake system, windshield, and headlights must be on before driving.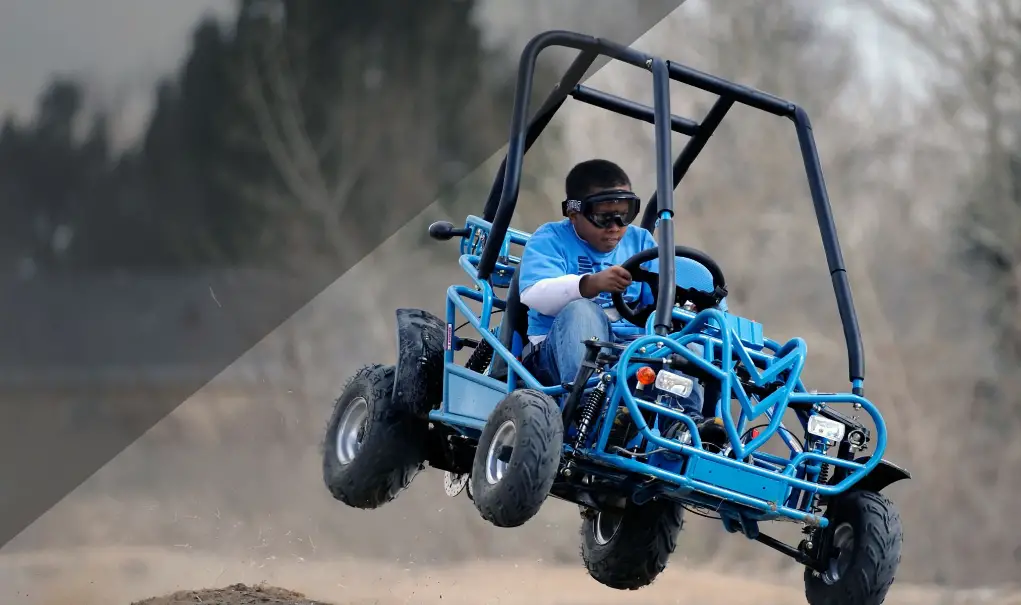 7. Public placesThere is no specific definition of public places for go-kart, it depends on your state and municipality. Some communities are trying to create trails and paths in public parks for car enthusiasts to bring and enjoy a full evening.
Some beach areas allow the use of electric go-karts on the beach. While dirt bikes are still more common on rough terrain, you can always try driving your kart by the sea. However, just like off-road, your car must have strong wheels and good brakes to perform well on the beach.
In some places, you will also find that other public places are closed for events and competitions. Often these are usually parking lots or other properties. Remember that this is only allowed if the area in question is closed and approved by local authorities.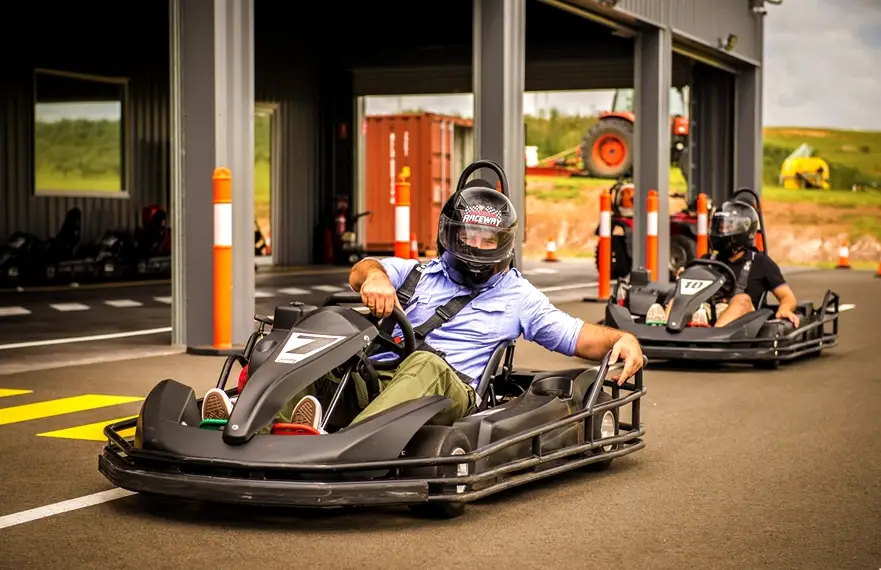 State road
Yes, you can race on a state highway if you purchase a go-kart street legal or get your kart legal. If you decide to go this route, you can read up on how to make go-kart street legal.
The advantage of driving on the Federal Highway is that you can go anywhere. There are no limits as long as you follow the roaring rules. On the other hand, it can be dangerous.
The go-karts are tiny, so any collision with a normal-sized car can be fatal.
Not all states have vehicle registration laws, so check with your local DMV (Department of Motor Vehicles) before hitting the road.
Can I go-kart near me?
Go-karts are considered recreational vehicles. Because of this status, you cannot drive them on public land. This includes:
Public roads
Parks
Neighborhoods
Other public places
Aside from the law that makes go-karts recreational vehicles, the other main reason you shouldn't go go-karts in your area is the safety.
It is not safe to drive go-karts in public places because they lack safety features and equipment like horns, lights, turn signals, etc. Driving a car that does not meet the requirements of road traffic endangers not only the driver but also others.
When it comes to parks, you should check your state's laws and regulations because a park can be public or private. Although it is a private property park, I do not recommend driving in the parks due to safety and noise reasons. Neighborhoods are considered safe havens for many, and a loud, noisy engine humming around a block may not appeal to residents.
You can drive your go-kart on your own go-kart private property, but your backyard needs to be big. I advise you to enjoy the approved destinations and routes specified on your go-kart.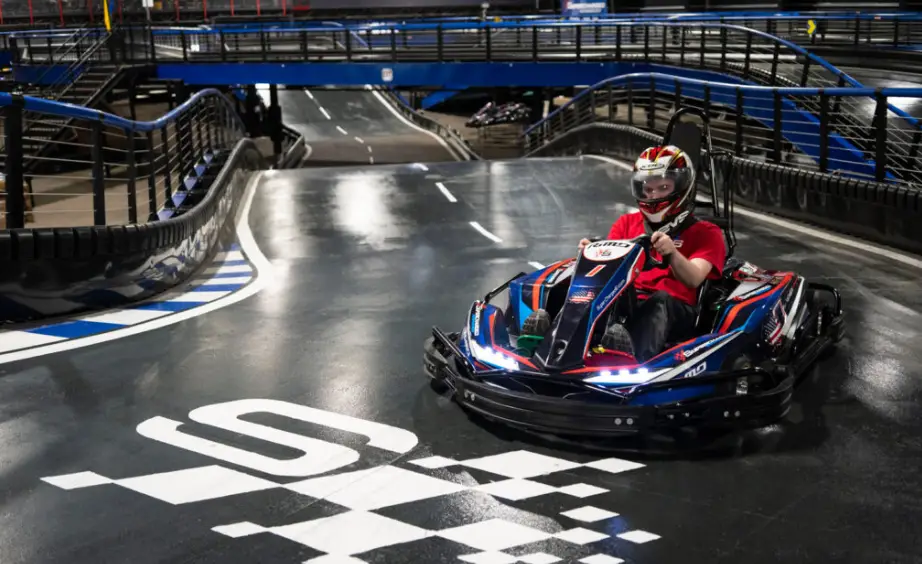 FAQ
Can you drive a go-kart around the neighborhood?
The short answer is no. You must not drive the kart on adjacent roads, sidewalks, parks, or other public places. As a kart is a recreational vehicle, it should be kept away from roads and common areas. You must only drive your go-kart on the race track, on designated tracks, or on private property.
Can you drive a go-kart on the road in Ohio?
You can drive karts on the road in Ohio if they are registered and verified.
Can go-karts be street-legal?
Of course, you can street-legal go-kart. However, you should note that the racing go-kart and off-road go-karts are not allowed on public roads by default, as they do not meet the requirements for safe outdoor use. Well, the law doesn't stop you from making modifications to make it street-legal.
What is the best age to start go-kart?
Children can practice go-kart from the age of 6 to 7 with introductory courses and competitive go-kart from the age of 8. The junior class ranges from 8 to 15 years old, and after that, there are senior classes for all ages. The approach when a child starts karting is very different from that of an adult.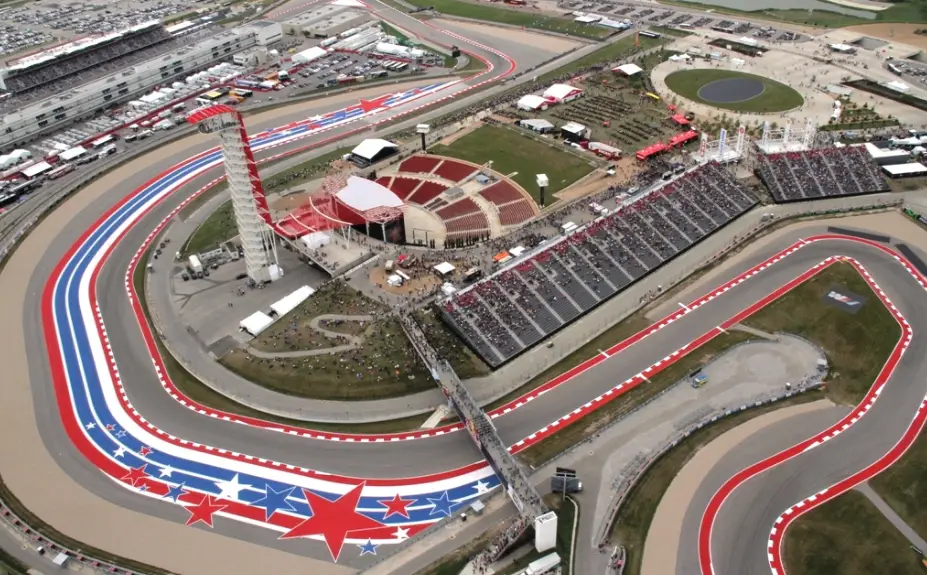 Conclusion
Whether you've installed a new engine in your go-kart and want to test it out, or you just want to enjoy driving it around your neighborhood, you cannot legally drive your kart in public unless you make the necessary changes and register it.
Racetracks are a surefire way to get the most out of go-karts and are generally more fun because the tracks are racing go-karts against others. However, safety should be your number one priority, so make sure you have the right safety gear before you go-kart!
Read also: How to Build a Shifter Kart? Motorcycle Engine, Horsepower