Let's explore the best go-karting tracks in Oklahoma City, so you can make your choice if you're a kart driver looking to warm up for forthcoming races or if you simply desire to have fun with your loved ones.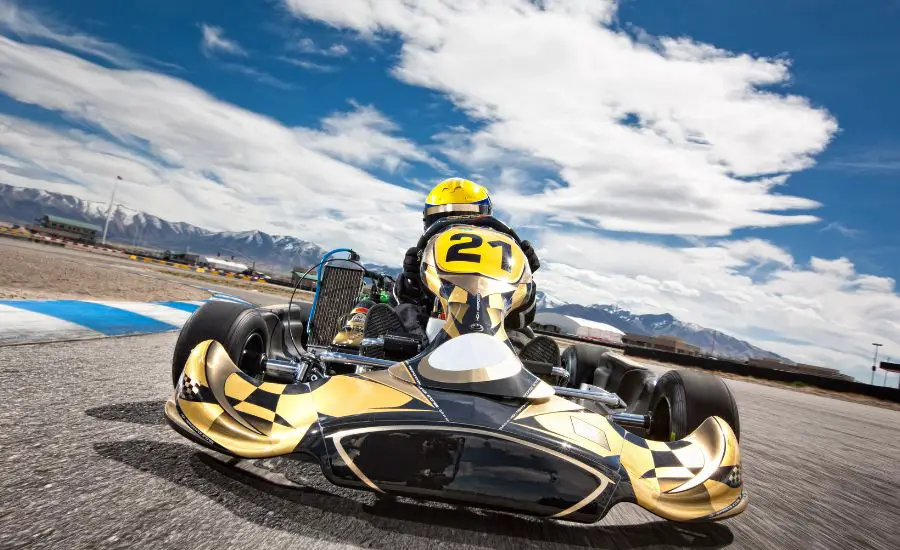 Best places for go-karts in Oklahoma
Below are the top-rated places for go-karts in Oklahoma City:
Oklahoma Motorsports Complex
You'll enjoy the Oklahoma Motorsports Complex if you're happy competing in outdoor go-kart races because it has the fastest concession karts in the area. You can compete against rivals while racing on their open pathways. This is where champion racing occurs.
Oklahoma Motorsports Complex is an excellent selection for the whole family because they're a family-friendly business that accepts individual and group reservations.
It offers racing competitions for those who are willing to embark on the challenge, in addition to offering casual rides throughout their trail.
Oklahoma Motorsports Complex boasts of rental karts options, including both concession karts and high-performance race karts. It also hosts pocket bike racing on the occasion of the club races.
Facility
It has numerous attractions to offer for enthusiastic auto racing aficionados. This facility not only offers a very race-worthy track for some of the fastest go-karts, but it also has pit bike and Supermoto courses, motocross tracks, and a pit bike track.
They offer subscriptions to competitive racers, but recreational racing enthusiasts are also welcome to attend alongside their loved ones to experience what it's like to be behind the wheel of fast karts.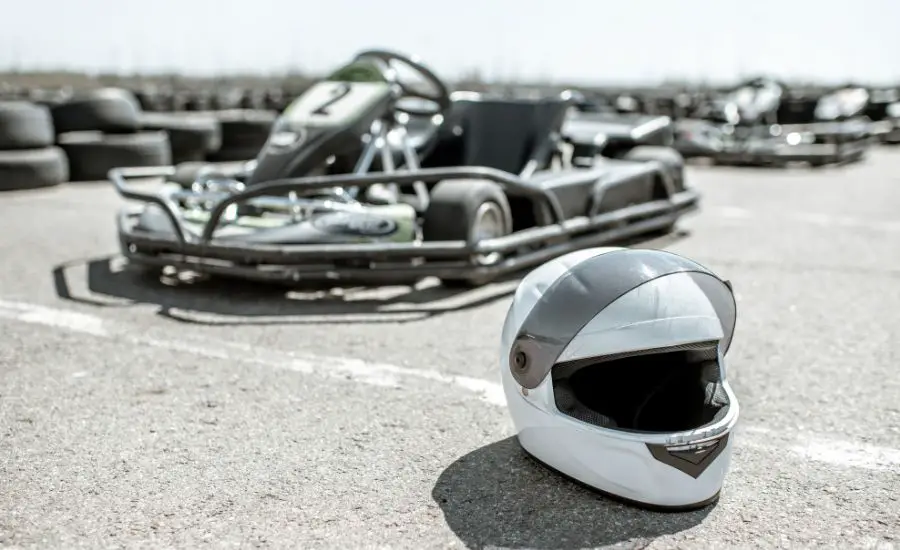 Race Track
The Oklahoma Motorsports Complex was developed with one goal in mind: to provide participants with the finest karting experience possible in the neighborhood. The track's surface is asphalt, making it the biggest in the state.
There are 12 curves to keep you gripped to the wheel, and they offer fantastic overtaking possibilities. The 0.7-mile track is perfect for reaching high speeds and finishing quick laps because of its length, and national karting events occur here.
An educational briefing lasting between ten and fifteen minutes is held before you arrive at the track to make sure you are prepared for racing.
Food and Drink
Even though there aren't any on-site eateries or coffee shops, you won't be famished if you intend on spending the day here.
Within a short distance of the complex, there is a Legend's Restaurant, a Burger King, and a Waffle House open 24 hours.
Entertainment
Apart from its fantastic go-karting track, the Oklahoma Motorsports Complex doesn't have much to offer in the way of entertainment. You are unlikely to desire to do something else, though.
When hiring four or more go-karts, a group race schedule is possible. The hourly rate is $90, with a $360 minimum payment. Remember, you make a race schedule and check the track website beforehand.
You may reserve a half-hour of racing for a minimum of eight individuals if you're searching for an easier option. It's among the affordable go-karts, costing $45 in total.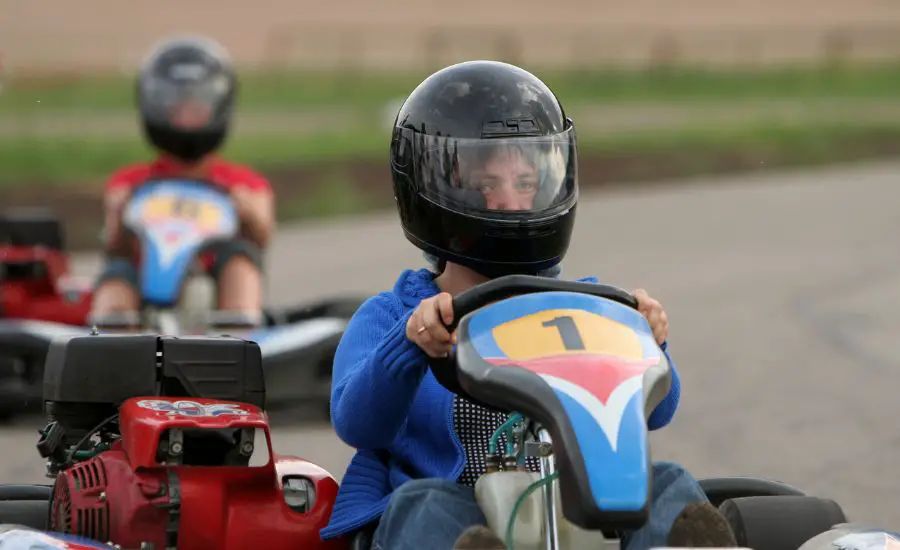 Height and Age Restrictions
They abide by the standard age and height requirements for go-karting. A visitor must be 13 years old and a minimum of 5 feet tall.
Before getting into a go-kart, you'll also need to fill out a waiver form and listen to 10-minute safety precautions.
Tragically, they don't provide any family-friendly options because it's mostly a competitive kart racing circuit. Before making a reservation here, be sure you meet those prerequisites!
Oklahoma City Incredible Pizza Company
With a 50s motif, the restaurant has a great atmosphere and is vibrant. Relatives and acquaintances may leave their concerns at the door and create priceless memories while enjoying delicious meals and outstanding entertainment for everyone to enjoy.
No matter the speed, the karts are modern and have the most recent security features.
Every go-kart has a safety rail around the bottom of the vehicle and adjustable seat belt straps.
Karts are frequently serviced to guarantee that the components are all in excellent condition. Because of all these, they rank among the top go-karts in Oklahoma City.
Facility
Everybody searching for a quick adventure can rent some fast karts from The Incredible Pizza Company, which features an indoor racing circuit. This is a family-friendly location because it offers both adults and kids the chance to go karting.
Certainly, there is also food available onsite! In addition to karting and eating, there is also VR gaming, laser tag, bumper cars, an arcade, and other activities.
Additionally, you may hold birthday celebrations and schedule your day with larger groups. Select from a variety of birthday packages that include everything you require, including limitless buffets and activity passes.
Race Track
You can be guaranteed to have a fun and safe time at the indoor karting track at Incredible Pizza Company. You can drive as quickly as your kart allows over a slick concrete surface, and you may even attempt some drifting.
The track is big enough for simple overtaking possibilities and has plenty of curves to keep you interested. Although this is not a particularly complicated track, it nonetheless gives both adults and children a great racing experience!
Go-Karts
High-performance go-karts are combined with the track's quality surface. Both adults and children can ride the go-karts. Additionally, there are two-seater variants. All the karts include seat belts as well as guard rails to keep you secure as you race down the track.
To make sure they function as intended, they additionally receive routine maintenance. These are the ideal karts to drive if you want something exciting and secure.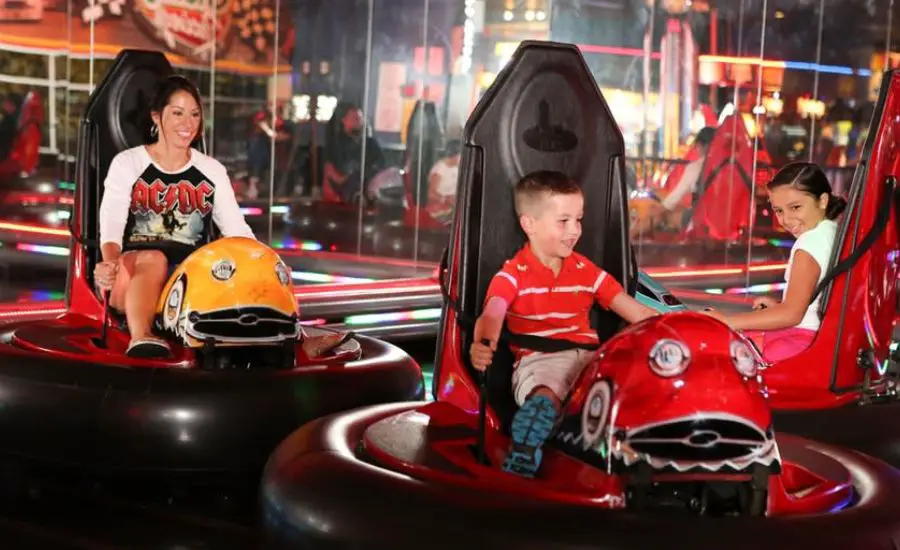 Food and Drink
The Incredible Pizza Company, as its name suggests, offers delicious pizza as well as entertaining activities for people of all age groups. You can indulge in a piece of pizza at any time while you are there.
Entertainment
Bumper cars, laser tag, an arcade, as well as some virtual reality activities are available. It's a terrific destination for a full day of family fun.
Party or group reservations
It's not entirely possible to schedule birthday parties at The Incredible Pizza Company. Instead, they have a very straightforward pricing structure: each individual is charged $6.50 for a single race around the track.
Height and Age Restrictions
The person driving the passenger is required to be no less than 18 years old, and both the passenger and the driver must be in the range of forty to fifty inches tall. Only in NASCAR Junior races are passengers permitted.
Carry your glasses along if needed; otherwise, you won't be able to participate in the race! You must be able to manipulate the foot pedals while holding the wheel and turning it.
Celebration station
Putting together a go-kart race alongside your friends, relatives, or colleagues and seeing them sprint to the finish line will be an unforgettable experience.
Drivers must be at least 56 inches tall, 16 years old, and in possession of an up-to-date license to operate a kart.
The minimum height requirement for riders is 36 inches, and they are required to be under 56.
Individual ride price is $8.00
The kid go-karts make you sweat if you're just a bit too short to drive one of the go-karts.
Race Track Overview
Celebration Station's go-karts rev up your engine. Although it may not be the most difficult track in the world, the entire family will still enjoy it.
Food & Drinks
When you visit Celebration Station, you won't have any trouble getting filled up.
They have a fantastic restaurant that is ideal for families, with tasty meals in the form of an arcade, including pizza slices, hamburgers, and more, that will go down as a reward after a busy day of activities.
Entertainment
After you've finished competing against your pals on the track, reward yourself with a leisure activity at Celebration Station. These include batting cages, miniature golf, and arcade games.
You may also go bumper-boating if you're still seeking an increased sense of adrenaline and are okay with getting a bit wet. But make sure you bring a towel.
Party or group reservations
Online ticket purchasing is an option that is advised to prevent long lines.
As a substitute, Celebration Station lets you procure pass tickets while you're there.
There are also group deals available, but you must make a reservation for a minimum of 15 people. Alternatively, if you work as a school administrator, Celebration Station has packages designed especially for school-age groups.
Urban Air Adventure Park
One of the top entertainment options for families. No worries about the weather because everything takes place on an indoor track, making it perfect for birthday parties.
There is also plenty to do. For the price of a platinum ticket, you can visit any part of the park.
Electric indoor race track karts are required, making them perfect for family fun. They don't emit any pollution and do not demand any gas or oil.
As soon as you push on the accelerator, you'll sense and experience the thrill of electric go-karts!
Race Track Overview
This go-kart course is basic but entertaining, especially for little children. The roads are wide enough to allow for some nice overtaking chances and have moderate bends.
You won't miss out on the much-desired sense of adrenaline because the karts can travel remarkably swiftly.
Food and Drink
Urban Air Adventure Park offers a wide variety of food. If you would like to sit back and have something to eat during your adventures, they offer numerous food kiosks and a couple of eateries as well.
Entertainment
Urban Air features activities other than go-kart racing for you to choose from. They have trampolines, climbing walls, bumper cars, a wipeout course, and more.
Different ticket kinds are required to participate in every one of these activities.
Tulsa Kart Club
The Tulsa Kart Club is a venue created to make karting accessible to the general public. Anyone would be thrilled with the karting experience that kids and their parents may enjoy at the track.
The fact that classes are available to kids as young as five years old demonstrates the importance of kart racing as a family activity in Tulsa Kart Club.
The Tulsa Kart Club is open to anyone who has a genuine interest in karting. This is the location to go to if you enjoy driving karts or want to learn more about the sport.
Race Track
There is an outdoor track at Tulsa Kart Club. To provide users with a genuine kart racing experience, the outdoor track has an asphalt surface. Drivers can go at high speeds without being concerned that they will lose control because of the smooth surface.
There are 0.4 miles on the track. Its configuration into five distinct layouts is what makes it so interesting! It is entirely up to you whether you like to drive on an oval or a regular track.
The Tulsa kart club track also features several difficult components, including abrupt turns and elevation changes. You may be sure that racing on this track will test your driving abilities.
Tragically, there are no food or beverage options. But there are lots of fast food establishments and eateries close by.
Coody Creek Speedway
The Coody Creek Speedway is the place to go if you've got your own karts (as opposed to rental karts) and wish to compete in a casual race with other racing fans.
Anybody who wishes to test their talents on a race track with an oval shape is welcome at this family-run facility. Relatives and acquaintances can watch you dominate the competition from the seats on the track.
Race track
Coody Creek Speedway has an outdoor track. This track is a tenth of a mile long and offers enough difficulty to keep you engaged and intrigued. It's a little trickier to drive on the Coody Creek Speedway kart tracks because of its clay surface.
The track's surface gives off-road racing a more authentic feel than racing on a course or in the streets.
There is a food court in the building to fulfill your demands for quick bites while enjoying a thrilling race, or for refueling after winning one.
When you bring your own karts to the kart tracks instead of rented concession karts, the price is established. When you visit Coody Creek Speedway, remember to ask!
BigFoot Speedway
The Bigfoot Speedway track is ideal for street racing. The concrete race track karts give you the impression that you are racing on the street. Here, there are plenty of bends and straights to test your skills before rewarding you with the opportunity to accelerate to the top speed.
Additionally, the BigFoot Speedway go-karting tracks are pretty broad, so you won't have to be concerned about missing any opportunities for overtaking.
A safety barrier made of recycled tires is also present on each side of the tracing track.
Although there aren't any go-karts specifically for younger children, the opportunity to compete against the other racers while sitting for free alongside an adult is the greatest alternative.
Popcorn, hot dogs, sweets, and a few chilled drinks are among the snacks available at BigFoot Speedway.
Nonetheless, there is no merchandise store at BigFoot Speedway.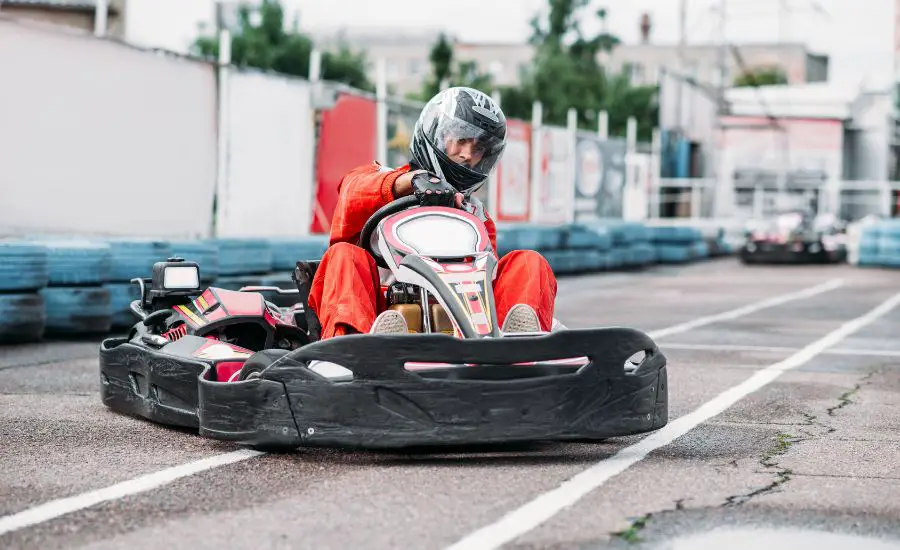 FAQ
Where is the biggest go-kart track?

Supercharged Entertainment, which operates in Edison, New Jersey, and Wrentham, Massachusetts, is the largest in the world.
How long is Rye House Kart track?

At the Rye House track in Hoddesdon, all competitions are held on the approximately 900-meter-long asphalt track.
What is the largest go-kart track in North America?

The largest multi-level indoor go-kart racing track in the world is located at SuperCharged in Wrentham, Massachusetts. Two tracks can be joined together to create a driving surface area of 80,000 square feet.
How long is the longest go-kart track?

The world's longest track, a 1.5-mile serpentine road, is located at Kart Country. There are other go-karts available, including speedier "Thunderbolts," which need an up-to-date driver's license.
Conclusion
Oklahoma City is a lovely city with so much to offer. There are many opportunities to squeeze in go-karts, regardless of whether you are visiting for business or residing nearby. What are you waiting for if you've never competed in go-karts in Oklahoma City?
I hope our list of the best places to ride go-karts in Oklahoma City is informative enough for you. Adjust long hair and baggy clothes before riding, and enjoy yourself to the fullest.