A renowned province in east-central Canada, Ontario has gained much appreciation for its nature, beauty, and of course, its go-kart facilities. Even though most of them are spread around the province, they all offer top-notch go-kart tracks.
Moreover, the spread makes it easier for all users and go-kart lovers to stop at their nearby track. Thus, in this review, we will be exploring and discussing the five best go-kart tracks Ontario.
Let us introduce our top five selections; the Wasaga 500 Go-Karts, Gamebridge Go-Karts, Goodwood Kartways, Niagara Speedway Go-Karts, and K1 Speed Go-karts. Now, let's see how you can have a recreational weekend with friends and family in the best way possible by riding on some of the most famous tracks in Ontario.
Note: We have talked about USA Go-Kart Tracks As Well in our Other Section
5 best Go-Kart Tracks in Ontario:
#1: Wasaga 500 Go-Karts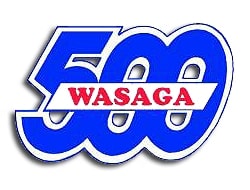 Details –
Tracks
The Wasaga go-kart is known to be one of the longest, best go kart tracks in Ontario. It all started with a mere 500 ft dirt track and three go-karts. Now, it bears a proud 1-mile high banked surface.
Facilities
After founding the Wasaga go-kart in 1960, it has been on a steep rise. Slowly but surely, the track has expanded into a mile-long worth of track, also known as the longest in the world.
Along with the facilities of introducing tracks, they have also established mini golf games and batting cages. It's a family-owned, family entertainment center with high safety priorities and maintenance.
Requirements
The track is for everyone from inexperienced to experienced and even children drivers. You can enjoy limited speeding capacities along with the side-by-side carts.
The children riders must be ten years old and 54″ tall to handle the track alone. Children under nine years can ride free alongside an adult for supervision.
Go-Kart
The Wasaga go-kart track a newly constructed surface of 1 mile with around fifty karts reaching about 40kph. Each lap will take riders over 2 minutes and offers a range from 1 to 12 laps! It also entertains inexperienced drivers and children under strict track rules.
Food & Beverage
You can enjoy a tasty retreat in their snacks bar after a ravenous go-kart drive and indulge in their fries, ice cream, or other delicious beverages.
#2: Gamebridge Go-Karts/Brechin Motorsport Park (Best Go-Kart Tracks Ontario)

Details –
Tracks
The Gamebridge go-kart track is a modern and clean race track with entertainments such as public go-karts. The track features extensive passing, braking, and acceleration zone with an eight-meter wide track. Moreover, the perfectly separated zonings and easy-to-operate karts make your stay worthwhile.
The race track provides ample space for drivers to maneuver, slow down, and even brake as required during the laps.
Facilities
The facilities and value people receive are unmatchable with the Gamebridge best go-kart tracks in Ontario. Not only are they open to the public with minimum height restrictions, but they also entertain BMP racing, arrive & drive, drift jams and championship racings. You can also acquire associate membership and have your skills trained and evaluated by professionals.
And as if that's not enough, you can also book birthdays and other events on this track!
Requirements
The rules state that younger children must be 52″ tall with zero charges for the rides. In general, the children must be at least seven years old or older.
Go-Kart
Safety is the first priority for the Gamebridge tracks. Thus they maintain the go-karts with top-tier sealing and securing regulations. Moreover, the laps start at 10 minutes and can range up to 20 minutes or more, depending on the price you pay.
The karts can reach up to the generic limits of 50mph with lap and pricing distinctions based on the kind of package you choose.
Food & Beverage
In case, you want a tasty retreat, you can count on Gamebridge's wide location to have something for you.
The best part other than the snacks corners around the facility is that Gamebridge also specializes in catering for events for their customers. Whether its birthday parties or corporate events, their food facilities will be at your disposal.
#3: Goodwood Kartways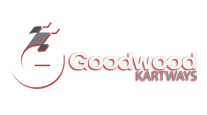 Details –
Tracks
The multiple configured karting track facilitates 20 acres of land and features state of an art 10-turn lap course. These courses take place on the robust, paved racing surface in its premiere one-stop karting center.
The most significant advantage of this track is how it promotes side-by-side racing opportunities. With each turn and racing corner, the driver learns more about racing and its craft. Moreover, the track can easily accommodate around 32 karts.
Not only is the track fully equipped with night racing accommodations but, it also has ample parking space with an extensive paddock area.
The track is situated in the rural regions and setting so users can participate effectively in a wide variety of events. With over 50 years of tradition, the track is still going strong with its thrilling experience in racing leagues, public karting, and more!
Facilities
These tracks proudly let enthusiasts participate in a diverse array of track drivings! The real-life, primary recreational activity is unique to many other tracks. The Goodwood tracks are open for public rentals, charity, and corporate events, arrive and drives, and even entertain many via professional track racing.
But, it doesn't stop there. Goodwood kartways also stresses on TRAK hosted events and multiple scholarship programs for interested folks.
Requirements
Firstly, all drivers must strictly abide by the rules that have been posted on the track. If the riders have a minimum height of 52″, they're allowed access. An adult must accompany children who are under that height limit.
You can also request double seat karts and steer clear from bumping, driving off track, or weaving. Moreover, the riders must listen to the operators and respect all kart equipment at all times.
Go-Kart
The karting programs, along with the go-karts, are perfect for all skill levels. These karts are extremely easy to maneuver and operate, whether it's a newbie or a professional rider. Furthermore, you will provide top-tier professional help at all the steps.
The karts accommodate three packages, Earnhardt, Tracy, and Andretti. For each of these, the karts will serve up to 80, 160, and 240 minutes, respectively. The kart shop can also handle specific bolts and nuts for the kart, different tire compounds, and specialty tools. Goodwood has old and new racing karts which can be fitted for customization to suit any drivers' size and shape.
Food & Beverage
The entire racing ordeal surely takes away your breath. However, it gets serene afterward with the rural setting and a full service snack bar. The track is fully equipped with picnic tables, pitchers of juice, pizza, candies, and more.
Moreover, Goodwood also takes care of the catering and decor service during small and big events and packages.
#4: Niagara Speedway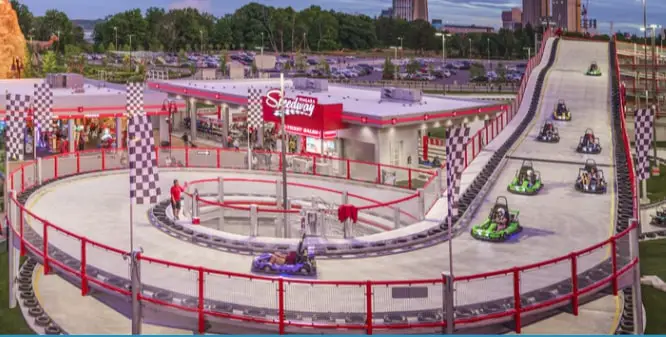 Details –
Tracks
Niagara speedway genuinely offers a thrilling experience with its kart racing and roller coaster ride. The track is spread around a vast 4-acre space with over two thousand linear feet of racing surface built from concrete.
It also proudly holds a four-story helical spiral ramp along with a two-tiered coaster ramp. The speedway's best attraction is its adrenaline-filled experience – all thanks to the cliff-like racing tracking with optimized safety features at each point.
Facilities
Other than being the best go kart tracks in Ontario, Niagara Speedway specializes in a game zone as well, which features some old versions and newer games. The attractions also include sky wheels, hotel packages, adult and kids packages.
Moreover, there are a ton of other shopping, sightseeing, and attractive historical sites around the Speedway that tourists and visitors never forget to check out.
Requirements
The height restrictions for the drivers need to be at least 58″ and a maximum of 78″. On the other hand, the height restriction for the rider must be a minimum of 40″ and a maximum of 60″. In case of wanting to carry a passenger, the driver needs to be at least 18 years old or accompanied by a legal guardian or parent.
Go-Kart
The top-tier karts in Niagara speedway are powered by four large-stroke Honda motors with a maximum tracking speed of 32 km/hr and boast of 9 HP.
Furthermore, the bodies are intricately designed with low profiles, eye-catchy colors, and extensive lighting systems. The karts are full-proof, so you can make hair-pin turns, climb ramps and test your limits without any hesitation.
The tallest point in the structure is worth 40 feet tall with 2150 linear feet of guarding railings, 1823 welded assemblies, and 16763 individual parts. The design also holds around 10000 bolts, approximately 300 tons of steel, 19100 individual welds. You will find around 36 karts going in every ride.
If you are looking for a go kart for kids, then check out here.
Food & Beverage
The food and snack corners in Niagara Speedway are always bustling with kids and adults. After a heart-pumping track racing session, you can dine in these peak locations and enjoy various cuisine, eateries, or fast-food chains which serve all-time favorite dishes of adults and children alike.
#5: K1 Speed Toronto

Details –
Tracks
Undoubtedly, K1 is one of the biggest racing chains and best go kart tracks in Ontario. Luckily, their location in Toronto is no less than the other branches. Their track is around a quarter-mile which can fit up to 10 karts at once.
Not only are these tracks well built, but they hold up consistently against the racing of electrical go-karts and a considerable crowd. The tracks are regularly maintained and secured at all times with strict standards.
Facilities
One of the attractions of these tracks is the extensive gallery that this property holds. Needless to say, bystanders can have a good time while watching the racers even if they don't participate.
The facilities of K1 speed tracks also holds group event and parties, along with various hour and pricing packages for racers. The racing package involves arrive and drive, challenges, junior race leagues, karting academy, drift nights, and championships.
Requirements
Before the riders experience it first hand, they're briefed on the racing procedures. You will need proper racing gear, tight shoes, and avoid blocking and bumping go-karts at all times. Since it's a non-contact sport, going around these rules can put you in serious trouble with the regulatory bodies.
Other than that, during the race, the masters will communicate to the racers with numerous colored flags; thus, it's also necessary to know what each of them mean.
Go-Kart
K1 Speed smartly uses fully electronic go-karts, which are imported from Italy. These go-karts exhibit a balanced marriage between high environmental and user safety features. The electrical karts produce no emissions; therefore, there's zero exhaust reek, and you can breathe in easily during races.
Food & Beverage
The food corner in K1 Speed is intuitively designed to cater to all ages and groups. Moreover, this catering also stretches out to adult, teen, and junior parties, bar mitzvahs, corporate events, and more!
Last Words
So, we're at the end of this adrenaline-filled best go-kart tracks Ontario review. I wholeheartedly hope that this review has given sports enthusiasts a clear picture of the tracks in many locations of Ontario. If you're planning to visit go-kart tracks soon, be sure to check out these state of art locations first.
The experience in each visit will be consistent, thrilling, and joyful. Now, who doesn't love a day filled with such adrenaline, cars, and entertainment? Trust me, with each visit and ride; you'll only want to keep coming back! And the best part is, you can even bring along your kids.