Identifying an Ultramax go-kart chassis can be quite a bit of a hassle. But there are some steps that you can follow to identify a go-kart manufactured by Ultramax.
So, how do you do Ultramax chassis identification?
You can identify an Ultramax chassis by looking at the number on the brake master cylinder bracket. Using the number you can determine the production year of the chassis which can be used to identify it. Moreover, you may also call 1 (864) 322-0504 to identify the chassis made by Ultramax.
Are you still confused about the identification process? Read this article to learn all about how to identify different chassis produced by Ultramax.
How to Do UltraMax Chassis Identification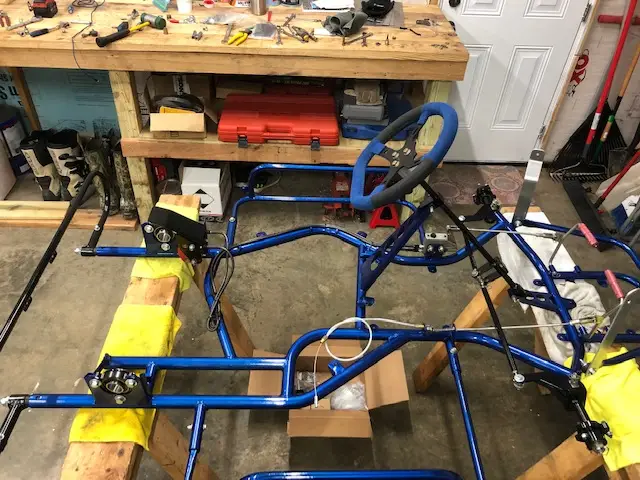 To identify the chassis of your Ultramax, simply follow these short easy steps:
Locate the brake master cylinder of the Ultramax chassis.
Look at the bracket holding the master cylinder to the chassis. You will find a number on it. The first number indicates the production year while the second number indicates the number of production.
Match the production year of your chassis with the production years of different Ultramax chassis. 
Here is a list of the production years of different Ultramax Chassis:
| | |
| --- | --- |
| Ultramax Chassis | Production Year |
| Ultramax Element | 2008 |
| Ultramax Rival | 2020 |
| Ultramax Inferno | 2006 – 2007  |
| Ultramax  Blaze Octane Series | 2003 – 2005 |
| Ultramax C-Force  | 1996 – 2002  |
| Ultramax P-Force | 1996 – 2002  |
| Ultramax Badmax | 2007 – 2011 |
If your chassis is too old, you may want to check your tires. Tires can get old with age. Using a tire softener can help reduce some of the hardness of the tire. You can also make a homemade tire softener.
If you can not identify the chassis of your Ultramax from the production year, call 1 (864) 322-0504. Ultramax can help you identify your chassis for you.
Hopefully, you can now identify your Ultramax chassis. An old chassis can be great for a beginner go-karter. You may even teach children to go-kart.
If you are having trouble identifying the chassis, however, you can also buy a new one instead. The price of a new Go-kart chassis can vary depending on the build quality and features. So, if you think a new Ultramax chassis is too expensive, look for a cheaper one with fewer features.
What Are The Different UltraMax Chassis?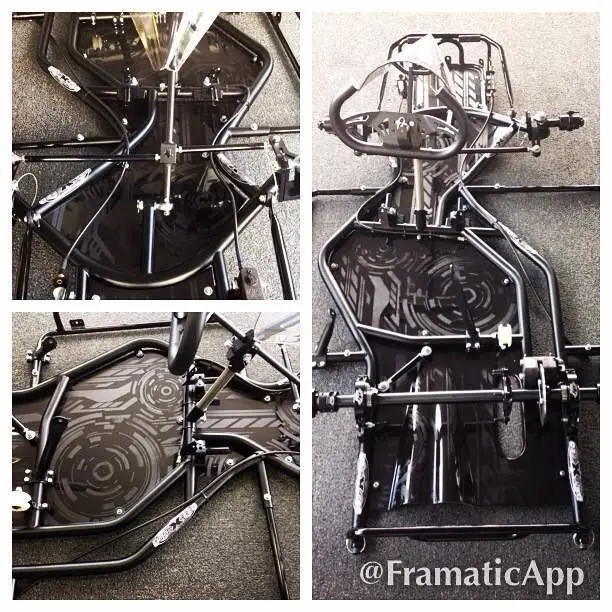 There are 9 different chassis of Ultramax that have been produced so far:
Ultramax Xceed
Ultramax Rival
Ultramax Element
Ultramax Inferno
Ultramax Blaze Octane Series
Ultramax C-Force 
Ultramax P-Force
Ultramax Champ Kart Chassis
Ultramax Badmax
Each of these chassis has been produced in different time periods and has different features. Why not take your newly identified Ultramax for a spin at the K1 Speed and try it out?
Frequently Asked Questions (FAQs):
What engines do go-karts have?
Go-karts have 2-stroke, 4-stroke, and electric engines. 2-stroke engines are used in go-kart racing for lightweight and a high power-to-weight ratio. 4-stroke engines, on the other hand, have more torque at lower RPM and have better fuel efficiency. They also sound less noisy in comparison. Electric motors, on the other hand, are the most silent and efficient but are the most expensive.
How much does a kart chassis cost?
A go-kart chassis costs at least $1,500 and a maximum of $6,000. The cost of a go-kart chassis will depend on its brand, features, and age. The chassis of the go-kart is designed for aerodynamic performance and structural integrity. So, if you buy a used go-kart chassis, get one that is stiff and younger than 4 years. An older go-kart chassis becomes flimsy and too difficult to tune for competitive racing.
Which Steel is Used in Making A Go-Kart Chassis?
AISI 4130 and AISI 1018 steel alloy are used in making a go-kart racing chassis according to CIK-FIA homologation. These steel alloys are composed of medium carbon. They have added machinability compared to higher carbon steels. Moreover, these alloys have high tensile strength and an appropriate mix of toughness and flexibility. But if you are not going to be doing competitive racing, you may use frames made of other alloys.
Conclusion
So, now you know all there is to know about Ultramax chassis identification. Ultramax produces high-quality chassis for go-karting and has been a dominant player in the market for decades. So, if you are planning to buy an old Ultramax chassis, you should be able to identify it. I hope this article helped you to easily identify the Ultramax chassis.
That is all for today. Thank you for reading my article. Goodbye and Goodluck with your new Ultramax chassis.